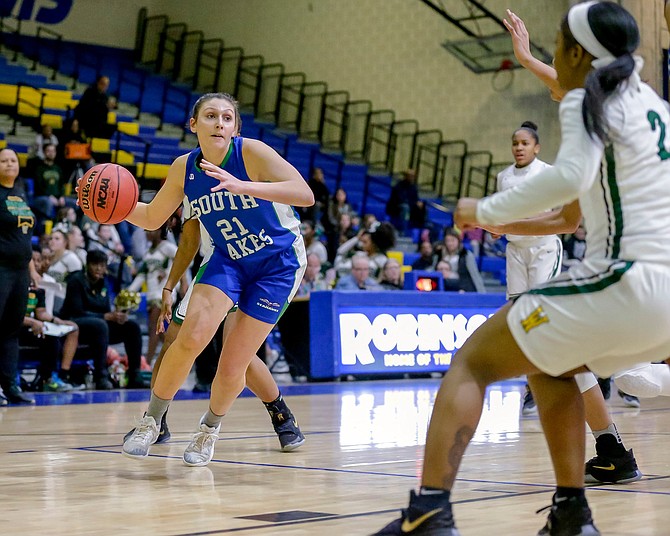 The South Lakes Seahawks girls lost a first round game in the VHSL State Tournament on March 1 to Woodbridge High School, 75-39.
The Seahawks had advanced to the game after defeating Westfield 65-36, Oakton 47-42, Marshall 42-39, and losing to Madison 65-55 in the region tournament. Woodbridge advanced to the game beating West Potomac 72-40, West Springfield 50-42, and T.C. Williams 65-61 in the region tournament.
Woodbridge (27-1) will play T.C. Williams, who defeated Madison. The winner of that game will advance to Virginia 6A State championship game in Richmond. South Lakes ends the year at (22-7).