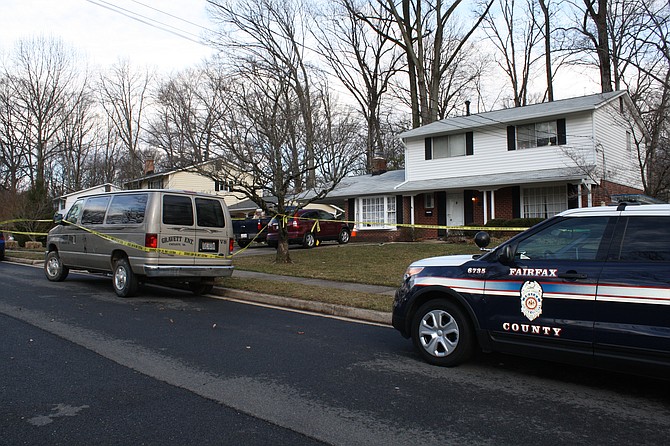 A shooting in the Kings Park community in Springfield left three dead after an argument at what police called "a gathering held at the home."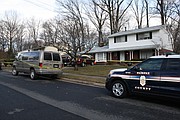 There were approximately 10 people at the gathering including several children, according to police, and the three adult victims were acquainted with each other.
Police have identified the dead as Santos Vladimir Ralda, 45, and his wife, Floridalma Youlanda Perez Diaz, 40, both of Springfield; and Nathanael Owen Cooper, 20, of Culloden, W.Va. Following the shooting, there was crime scene tape around all the vehicles as well, including a work van marked with "Gravett Ent., Catlett, VA."
A nearby resident who was walking her dog past the house called it "very, very sad." She had lived here as a child, attended Robinson Secondary School and moved back because of the neighborhood attraction. "We never have anything like that," she said.
Detectives from Major Crimes Bureau are investigating the shooting. Preliminarily, detectives believe that there was an argument prior to the shooting. The husband is believed to have shot his wife and Cooper before shooting himself, according to police.
The Kings Park neighborhood is on the corner of Rolling Road and Burke Lake Road and Braddock Road, and had gained some attention in previous years for the cut-through traffic that had plagued the neighborhood. To combat the cut-through traffic, the neighborhood streets now have a few traffic circles and speed bumps.