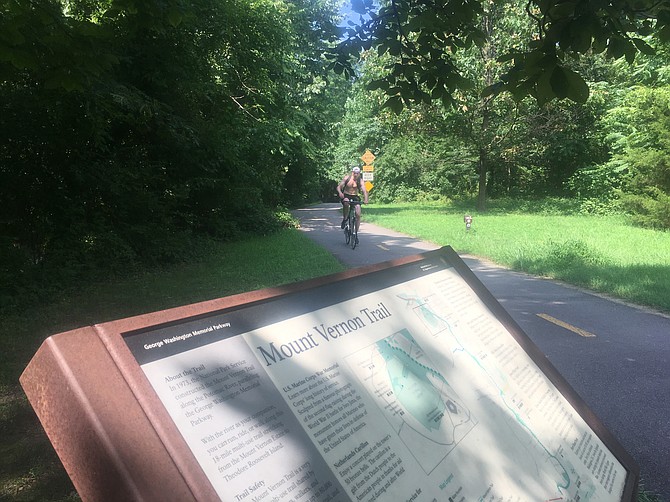 Electric bikes are out there and, like it or not, they may be coming to a bike trail near you. On one hand, the electric bike provides mobility to seniors and others that are not able to ride the hilly trails so this increases the mobility for a certain part of the population. On the other hand, it would be introducing a motorized vehicle to a venue where they were forbidden in the past. NOVA Parks recently had a meeting on e-bikes and they stated in their research that:
* e-bike users exhibit nearly identical behaviors as regular bike users;
* e-bikes speed were observed to be lower than standard bike speeds on shared trails;
* most trail users are unaware of the presence of e-bikes when asked.
In addition, Capital Bikeshare recently announced that it will expand the fleet of electric Capital Bikeshare Plus bikes from 85 bikes to 500 under the pilot program which began in September 2018. The e-bikes – which are pedal-assist – provide an electric boost up to speeds of 18 mph, while the maximum recommended safe speed posted along the area bike trails is 15 mph.
"More e-bikes in Alexandria's Capital Bikeshare fleet is a game changer for people who might be interested in bicycling but unsure about their physical fitness for riding. Hills that once seemed daunting will be less of an issue with pedal-assist e-bikes. These ebikes will also open up bicycle commuting as a viable option for more people this summer, when Metro is performing its station platform work," said Yon Lambert, director of Transportation & Environmental Services, City of Alexandria.
Viewpoints
What do you think of e-bikes being allowed on the area bike trails?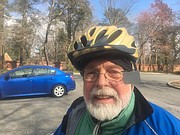 "I don't like it, I've been biking this trail for 38 years, it's crowded as it is." – Gary Hennen, Alexandria resident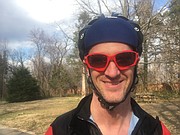 "I'm not opposed to the use of e-bikes as long as e-bikes obey the same rules. I support recreation so healthy lifestyles are supported." – Daniel Laasko, Fort Belvoir
"I use this trail for walking, I'm happy as it is, I don't want more traffic on the trail." – Allyson Brown with dog Lexi her Golden Retriever, Mount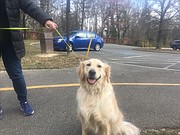 Vernon resident
"I'm not for it, I like the bikers and runners, should be natural, a natural walking and running trail, and they agree with me." – Brian Usher pointing at his two children Giusepppe, 2, and Condrad, 2.5, Mount Vernon residents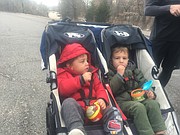 "I have concerns on how fast they could go and how much they are concerned with the rules of the path, I'm not opposed but concerned about the rules." – Andy Polesovsky, Washington, D.C. resident