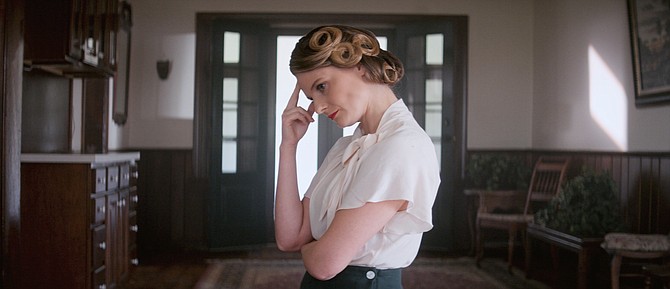 Hollywood quality and locally curated, the Northern Virginia (NOVA) Film Festival returns for its fifth year at the Mosaic's Angelika Film Center. The 2019 NOVA Film Festival will screen more than three dozen films, as well as spotlight screen plays, have workshops on distribution and networking opportunities.
"Our NOVA Film Festival showcases cinema's creative talents from near and far. It offers audiences the opportunity to see films before they are even screened nationally," said Fernando Mico, festival founder and executive director.

This year NOVA Film Festival will be working with Capital Film Market and the Virginia Film Office to provide additional business-related opportunities for filmmakers. Capital Film Market aims to bring attention to films and filmmakers to those searching for and buying new content for distribution through digital platforms.
Local film makers will be well represented at the NOVA Film Festival.
Roberto Carmona, Fairfax High School graduate and 2012 George Mason University graduate, directed the film "Dakota." The feature length "Dakota" is about a week in the life of a talented but aimless singer, who is besieged by a failed relationship and struggling to make peace with her past. She is desperate to prove that she isn't a failure. Northern Virginia locations were used in shooting the film.
Stephen MacKey from Purcellville, Va, produced a feature documentary about the autism spectrum titled "The Business of Autism." The film emphasizes the need for investment in supporting inclusive employment opportunities and the societal benefits of providing meaningful employment for those on the spectrum. It is estimated that 500,000 young people with autism will become workforce age in the next ten years.

Matthew Myslinski has worked with the Smithsonian Institution. His film, "Four Corners" is in the historical comedy adventure genre. The film asks, in a time when nothing is left to explore, and there was nothing new left to find, what then? How would a great adventurer react? What would one do then? Many locations in the DMV were used in filming.
Dylan K. Narang, a 1997 Fairfax High School graduate, wrote and directed a film titled "Sound Wave." A sci-fi/action feature film, it follows a teenage inventor's life as it spirals into disorder when a disreputable group discovers he's invented a device that can hear into the past. Are voices left behind in an empty room?
The NOVA Film Festival concludes with a Black-tie awards ceremony including a major "Legends" Award.
Where and When
Northern Virginia (NOVA) Film Festival at Angelika Film Center, Mosaic District, 2911 District Ave, Fairfax. Film screenings are 7 p.m. to 9 p.m. from April 7 to April 14, 2019. General Admission tickets: $16. Seminars and panel discussion tickets on topics such as screenwriting, film production and distribution $25. Black tie awards evening event $109. All access VIP pass $200. Detailed information and tickets at www.novafilmfest.com or call 703.960-1970.