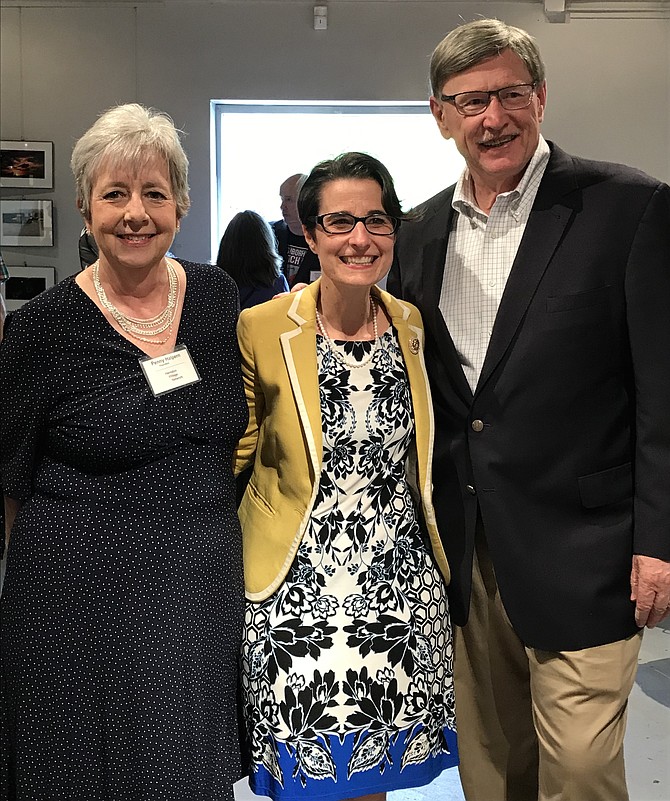 It was birthday cake and party time for supporters, members and board members of Herndon Village Network. On Sunday, April 28, the grassroots, neighbor-to-neighbor, non-profit initiative celebrated its 4th birthday at ArtSpace Herndon. Sen. Jennifer Boysko (D-33) and Supervisor John Foust (D- Dranesville) stopped by to offer their congratulations to Penny Helpern, President of Herndon Village Network and thank the organization's volunteers for their support.
"Herndon Village Network celebrates four years of community service geared toward providing free transportation for our non-driving senior members living in zip code 20170. In 2019, Herndon Village Network provided 917 round-trip rides. We hope to expand our service area," said Helpren.
For more information, visit herndonvillagenetwork.org.