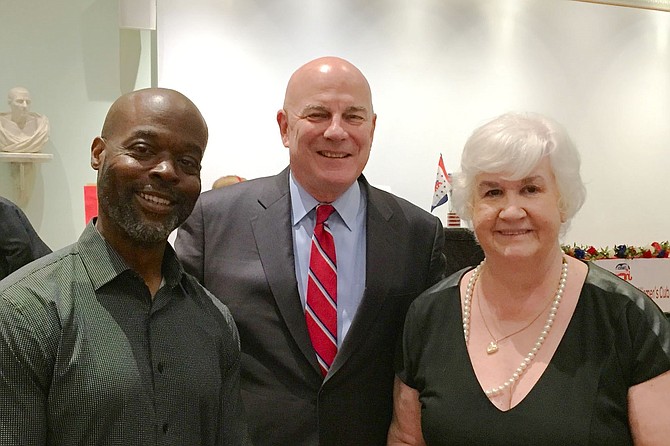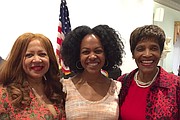 The Commonwealth Republican Women's Club (CRWC) held its annual Membership Reception on April 25, for members and guests, at the Lyceum history museum with guest speaker Thomas P. McDevitt, chairman of The Washington Times. McDevitt spoke on "The Sacred and Central Role of Citizenship: Being Informed, Connected, and Engaged."
McDevitt addressed the political divisiveness in the nation today that can discourage citizen participation in politics. He spoke of the need for conservatives to thoughtfully and actively engage with political opponents and voters. He said opponents should not be considered enemies, and that offering practical solutions to problems can help win hearts and minds. He criticized celebrity journalism and its negative impact on the objective, factual reporting that citizens need.
McDevitt spoke of journalism as a calling and of the industry's moral responsibility to readers and to the nation as a whole.
The event was attended by many former local Republican officials and candidates, as well as Michael Clinkscale, the only announced GOP candidate for Virginia's House of Delegates, District 45. Former officials in attendance included Frank Fannon and Bill Cleveland. Former candidates included Thomas Oh, Micah Edmond, Monique Miles, and Sean Lenehan. Lenahan now serves as the chairman of the Alexandria Republican City Committee (ARCC).
CRWC is the Alexandria chapter of both the Virginia and the National Federation of Republican Women (VFRW and NFRW). CRWC encourages local conservative women of all ages to become more politically involved by helping support and elect Republican candidates to public office at the local, state, and national levels. The club also has a conservative book club and organizes activities to support charitable organizations. More information is available at www.alexandriacrwc.org . ARCC (at www.alexgop.org ) is the Alexandria chapter of the national Republican Party.