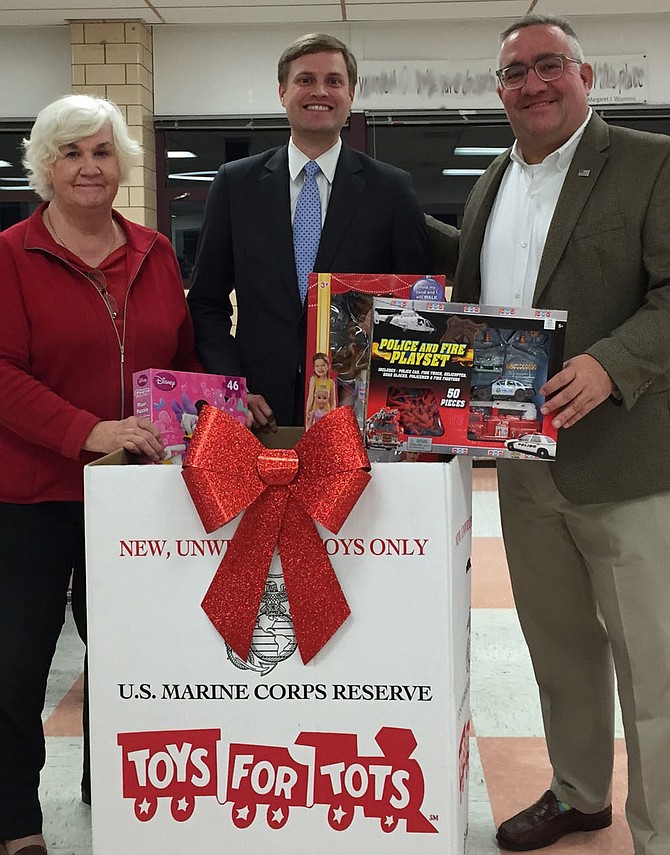 The Alexandria Republican City Committee (ARCC) used its annual Volunteer Appreciation Pizza Night to help American Legion Post 24 in its efforts to collect gifts for the Toys for Tots program. Several members of Post 24 are also members of ARCC including Fernando Torres and Bob Wood. Both men have run for seats on the Alexandria City Council.
ARCC Chairman Sean Lenehan said, "While we recognize the hard work and dedication of our members and candidates, we also recognize the need to bring joy to others with generous giving. Our GOP members are very generous."
Attendees included members of the Commonwealth Women's Republican Club (CRWC) and the Alexandria Area Young Republicans (AAYR).
ARCC (at www.alexgop.org ) is the local branch of the national Republican Party. CRWC is the Alexandria chapter of the National Federation of Republican Women. More information is available at www.alexandriacrwc.org. AAYR can be found at www.alexyrs.org .