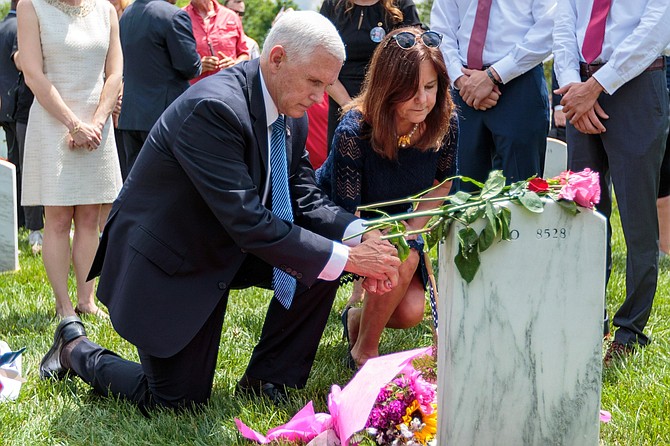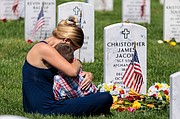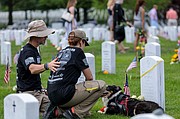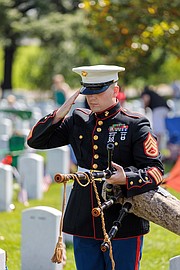 Vice President Mike Pence paid tribute to fallen service members in a visit to Arlington National Cemetery on Memorial Day, acknowledging that for surviving family members, "every day is Memorial Day."
Pence placed a wreath at the Tomb of the Unknown Soldier to remember deceased service members whose remains haven't been identified and observed a moment of silence.
Following the wreath-laying ceremony, Pence and his wife Karen visited Section 60 of the cemetery, where they placed flowers at the grave of Colonel Paul Kelly, who was killed in Iraq in 2007. They met with several surviving family members, including former White House Chief of Staff John Kelly, whose 29-year-old son, First Lieutenant Robert Michael Kelly, was killed in action in Afghanistan in 2010.
President Donald Trump, currently on a State visit to Japan, and First Lady Melania Trump, visited the cemetery last week and placed flags at several gravesites as part of what is known as "flags in" day.