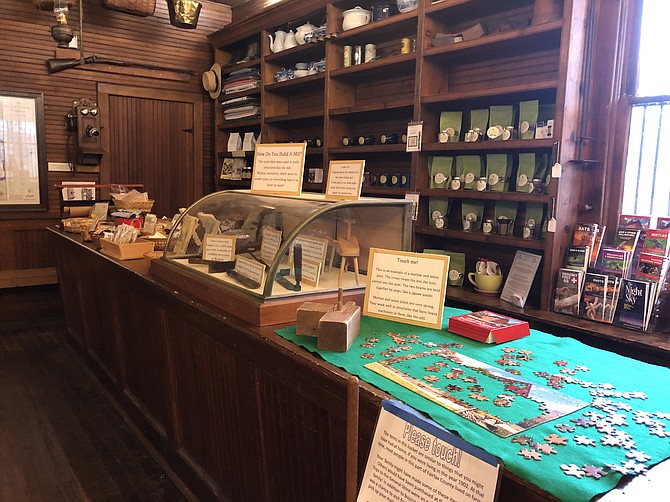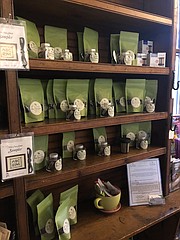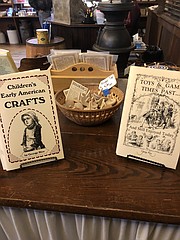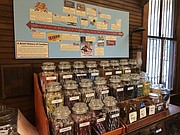 As we compile holiday shopping lists this season, keep in mind the local gems that lie within our own communities, including Colvin Run Mill General Store in Great Falls. Some of the trickiest people to buy for are the ones who already have everything, but with gifts at the General Store, you are guaranteed to find something completely one-of-a-kind.
The Colvin Run Mill in Great Falls is a historic site that once milled corn and wheat for the Fairfax County community in the late 1800s. The site hosts regular demonstrations and tours of the mill from April to November.
A stop for all ages, the Colvin Run Mill General Store offers many children's toys, books, and games, such as wooden tops and dominoes, marbles, and card games that children of the late 19th century would have played with. Along the many shelves of toys and games, sit gifts for a parent, a hostess, or someone visiting Fairfax County for the first time. An assortment of stationery, postcards, puzzles, trivets, recipe books, and rare tea leaves line the shelves.
Mike Henry, manager of the Colvin Run Mill Historic Site, shared that many of the store's goods sit on the original countertop that greeted customers in the general store during the late 1800s. Henry also explained how the general store got to be where it is today. As home building in Great Falls increased, the general store was forced to move, and in 1972, the store was lifted, placed on the back of a flatbed truck, and inched slowly across the street to where it now stands.
"To this day, [the store] has still got as much atmosphere as when it first ran," Henry said. He continued, "We make a strong effort to stock the shelves with really unique things from the time period." For example, all the penny candy is by brands that would have been sold in the late 18th and 19th centuries. Henry said: "whether you're shopping for the holidays or not, there's something about giving a gift that is significant to that area or time period, something that was ground on site the way it used to be."
Be sure to knock out your holiday shopping and visit the Colvin Run Mill General Store on Dec. 1 for National Museum Store Day. Shoppers will receive a 15 percent discount off their purchase.