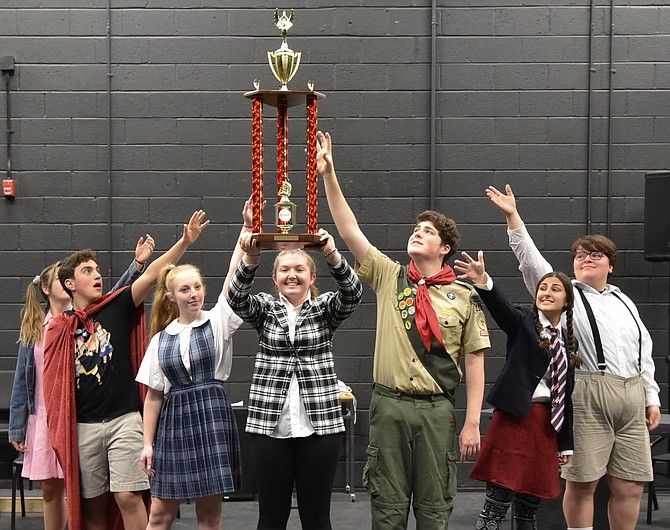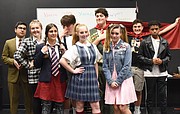 Winner of the Tony and the Drama Desk Awards for Best Book, The 25th Annual Putnam County Spelling Bee has charmed audiences across the country with its effortless wit and humor. Featuring a fast-paced, wildly funny and touching book by Rachel Sheinkin and a truly fresh and vibrant score by William Finn, this bee is one unforgettable experience.
An eclectic group of six mid-pubescent students vie for the spelling championship of a lifetime. While candidly disclosing hilarious and touching stories from their home lives, the tweens spell their way through a series of (potentially made-up) words, hoping never to hear the soul-crushing, pout-inducing, life un-affirming "ding" of the bell that signals a spelling mistake. Six spellers enter; one speller leaves! At least the losers get a juice box. With audience participation and charming songs galore.
Opening Wednesday, Dec. 4, 2019 at 7:30 p.m. and running nightly through Dec. 7. Statesmen Theatre Black Box shows historically sell out due to the intimate setting with fewer seats available - don't delay in purchasing tickets. George C. Marshall High School's main auditorium is at 7731 Leesburg Pike, Falls Church. Tickets are $10 for students and $15 for adults and can be purchased online at www.statesmentheatre.org and in limited quantities at the door.
Parent advisory: some material is not appropriate for younger audiences.