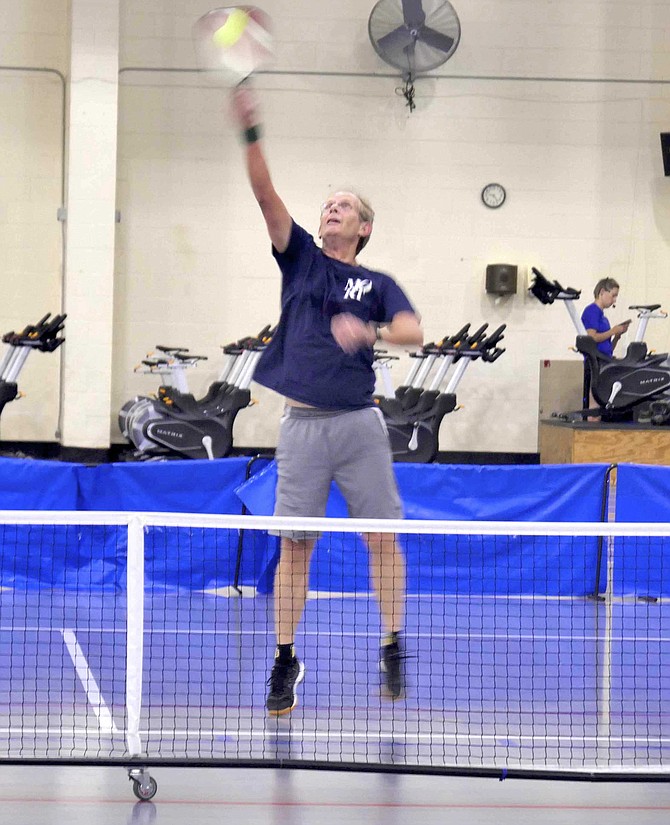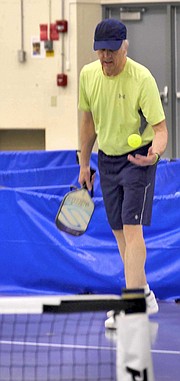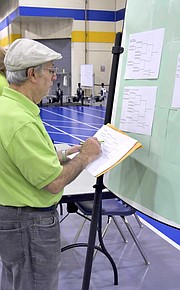 Bryan Hess calls out, "You got the official ball. I believe we're serving." He and Walter Zaumsell, both from Arlington, are playing Tom Dunigan, Falls Church, and Paul Mohler Arlington, at the Northern Virginia Senior Olympics (NOVA) men's pickleball doubles.
It is being held on Sept. 24 at Thomas Jefferson Community Center.
Dunigan and Mohler both say they have been playing a couple of years. Dunigan says, "I play for sociability and fitness, not necessarily in that order." Mohler adds,"It gets your heart rate up."
Mike Marrone, the pickleball events coordinator, is checking the brackets of participants with about 40 signed up between the 60-69, 70-79 and 80-89 year-old categories. He says tomorrow will be the women's doubles and Thursday, Sept. 26, the men's and women's singles.
This year's NVSO began September 14 with diving and track events and will conclude on Sept. 28 with a record-breaking number of participants at over 880 in 2019.