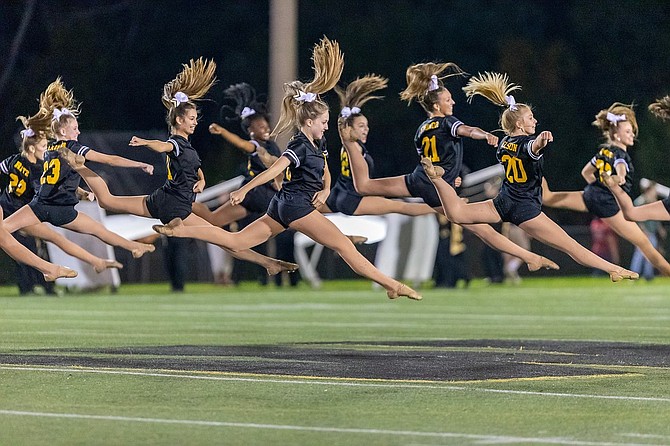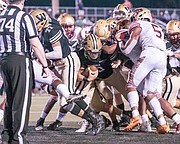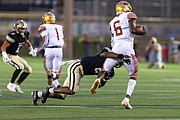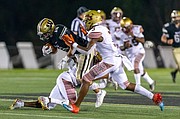 Stonewall Jackson and Westfield had met the previous two seasons during the regular season, with each going to the Bulldogs; 21-0 in 2017, 31-13 in 2018.This year, both teams came into this game undefeated. Westfield came in beating previously unbeaten Lake Braddock in a thriller 40-34. In the first quarter the hometown Bulldogs used Noah Kim's leadership and a Virginia Tech signee to sneak in from 1 yard out. The PAT was unsuccessful and the Bulldogs were atop early 6-0.
In the 2nd quarter, Bulldog wide receiver Alex Richards took a Noah Kim pass 62 yards for a touchdown. The PAT was successful by James Williams and Westfield now led 13-0, with 11:48 to play in the half. Later in the quarter the Red Raiders would get on the board after Elijah Reese secured a pass in the end zone between two Westfield defenders. The lead was now 13-7.
Noah Kim would rush in for his second touchdown with 2:36 to play in the 3rd quarter. Williams was again successful on the PAT giving Westfield a 20-7 lead with just over a quarter to play.
Later in the 4th quarter James Williams would add a 22 yard field goal with 7:46 to play and that would be the final margin of 23-7.
Westfield improves to 4-0 and will play at WT Woodson (3-1). Stonewall Jackson falls to (3-1) and will host John Champe (3-1).