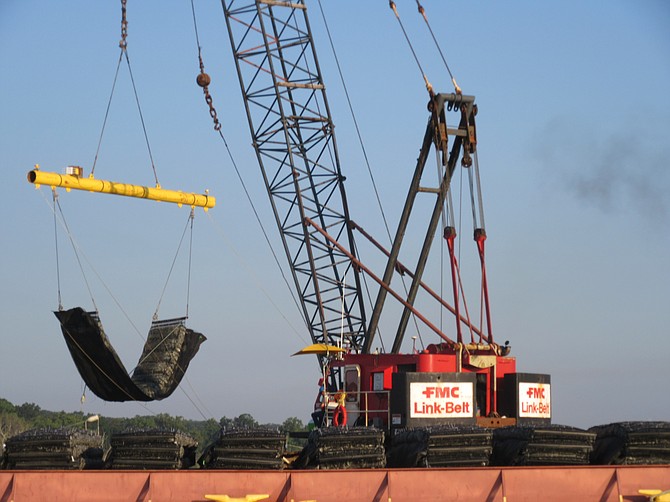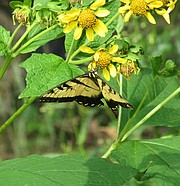 For respite from suburbia's hubbub, newcomers may need what Henry David Thoreau called, "the tonic of wildness." The Dyke Marsh Wildlife Preserve on the Potomac River's Virginia shoreline, just south of Alexandria, can offer some of nature's restorative elixir.
This national park preserve is one of the last tidal wetlands on the river. Tidal, freshwater marshes less common than tidal, are saltwater marshes. In 1959, Congress designated Dyke Marsh as a preserve "so that fish and wildlife development and their preservation as wetland wildlife habitat shall be paramount." Today, it has at least 300 known species of plants, 6,000 arthropods, 38 fish, 16 reptiles, 14 amphibians and over 230 birds. Like all wetlands, Dyke Marsh provides ecological services: flood control, water quality enhancement, storm buffering, fish nursery, shoreline stabilization and passive recreation.
Newcomers today can see two restoration projects. Over half of the marsh was hauled away by dredgers from 1940 to 1972, which destabilized the whole hydrologic system, two U.S. Geological Survey (USGS) studies confirmed. Said USGS: "Analysis of field evidence, aerial photography, and published maps has revealed an accelerating rate of erosion and marsh loss at Dyke Marsh, which now appears to put at risk the short-term survivability of this marsh." It will be gone by 2035 without action, USGS scientists concluded.
The armor stone breakwater under construction in the south marsh is the first phase of restoration and stabilization, designed to replicate a protective promontory removed by dredgers. The breakwater would "redirect erosive flows in the marsh, particularly during strong storms and would re-establish hydrologic conditions that would encourage sediment accretion," says the National Park Service's restoration plan.
Another restoration effort is underway as well. Many of the upland areas of the marsh, especially along the trails, are overrun with invasive plants, like much of Northern Virginia's habitat. Invasive plants usually outcompete native plants that native insects and other wildlife need to survive. University of Delaware entomologist Douglas Tallamy explains, in his book, "Bringing Nature Home:" "When a plant is transported to an area of the world that contains plants, animals and diseases with which it has never before interacted, the coevolutionary constraints that kept it in check at home are gone, as are the ecological links that made that plant a contributing member of its ecosystem." Tallamy urged, "In order to let nature take its course, we must first recreate nature."
In 2018, FODMers and National Park Service staff planted over 3,500 native trees and plants. Keeping the invasives out until the native plants are well-established is now the challenge. A dedicated cadre of volunteers is tackling the invasives. More people are welcome.
We hope newcomers and long-termers will come out, enjoy nature's tonic and help us save and restore Dyke Marsh. Visit www.fodm.org.