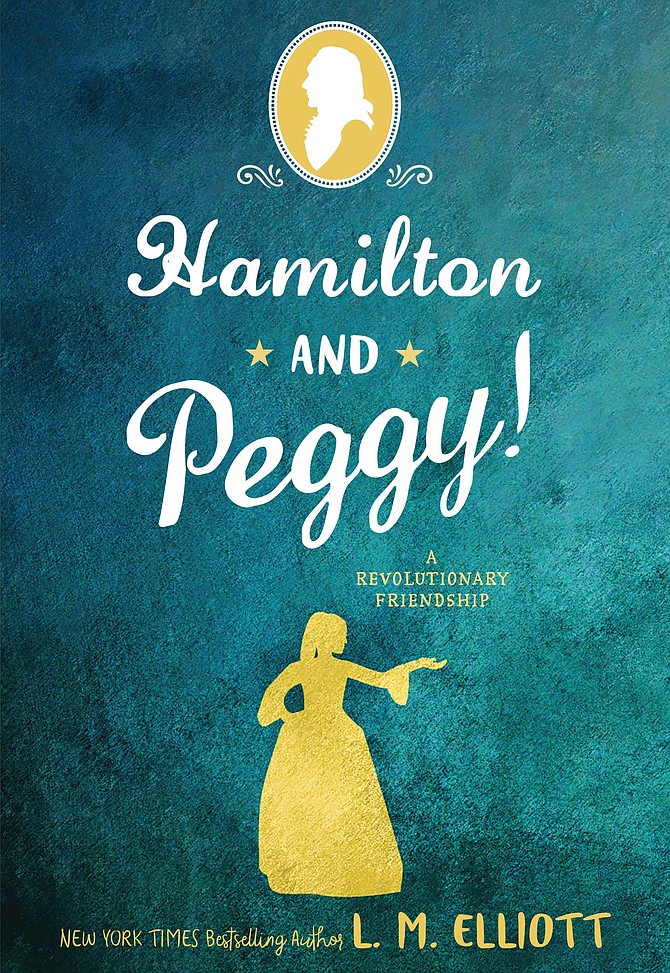 On Tuesday, Oct. 1, at 6:30 p.m., best-selling author and long-time Great Falls resident L.M. Elliott will visit Sunrise Senior Living in Reston to discuss her work and celebrate her newest book, "Hamilton and Peggy!: A Revolutionary Friendship," a biographical novel on the youngest of the famed Schuyler Sister trio that's already receiving national awards and favorable reviews from readers and fans of the smash Broadway musical sensation "Hamilton."
Elliott, a Washington-based journalist for almost 20 years before becoming a New York Times best-selling novelist of historical fiction, has written nine novels, five picture books, and an adult nonfiction book, all published by HarperCollins or Hyperion, including her recent novels "Suspect Red," a McCarthy-era story of two teenage boys swept up in the Red Scare's national paranoia, and "DaVinci's Tiger," a bio-pic style novel about Ginevra de'Benci, the muse of Leonardo da Vinci whose portrait hangs in the National Gallery of Art.
"This forum is perfect for me because it allows me to not just talk about my work but to engage in active, thoughtful discussion with the community about the messages and themes my books are trying to convey – and about my overall writing process," says Elliott.
Part of an ongoing community forum called "Creative Conversations" hosted by Sunrise Living in Reston featuring authors, journalists and highly visible members of the artistic community, Elliott's appearance will be one of many to occur through the remainder of the year and into 2020 at the Reston facility.
"We want to open our embrace and invite people from all age groups in," says Kristin Clark Taylor, who designed and facilitates the program. "By creating and sustaining this kind of healthy, creative dialogue, everyone wins," she says.
Elliott will discuss, read from, and autograph her books, which will be available for sale. A dessert reception with the author will follow. A maximum capacity crowd is expected, so early arrival (6:15 p.m.) is recommended. The event is free and open to the public. For more information, contact 703-956-8930.