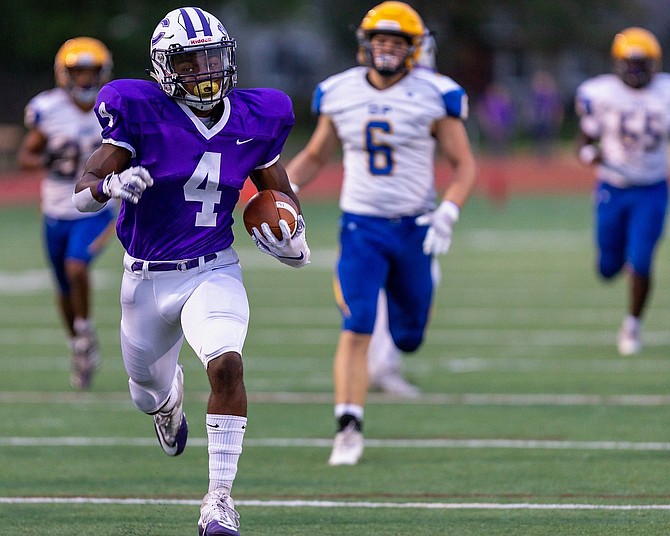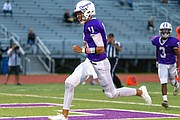 The Chantilly Chargers scored four first half touchdowns to take a commanding lead, enroute to a 42-6 victory over visiting Osbourn Park on Sept. 13. Chantilly would get on the board with 10:16 to play in the first quarter when Malcolm Lott ran 48 yards after catching a Tyler O'Reilly pass. After a successful PAT by William Hughes Chantilly led 7-0. Just a few minutes later, Pierre Johnson would score on a 53 yard TD with 7:27 left in the opening quarter. Chantilly QB Tyler O'Reilly would rush in from 11 yards out with 5:01 to play in the opening quarter to give the Chargers a 21-0 lead after William Hughes successful PAT.
In the 2nd quarter, Chantilly RB Malcolm Lott would score his second touchdown of the game. Again Hughes was successful on the PAT giving Chantilly a commanding 28-0 lead. Darius Clark would score for the Chargers after a 55 yard run in the 3rd quarter with 9:13 to play in the quarter.
Both Chantilly and Osbourn Park would score an additional touchdown in the 4th quarter.
Chantilly improves to 3-0; Osbourn Park falls to 1-2. The Chargers will host Lee on Sept. 20.