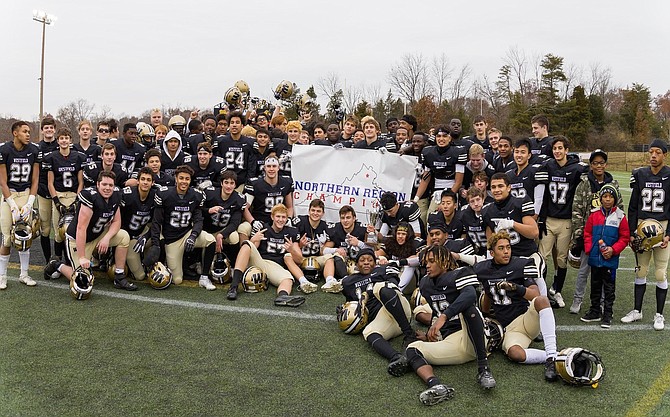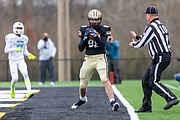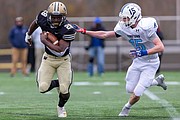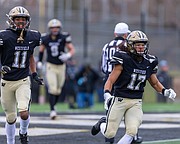 The Westfield Bulldogs (12-0) hosted the (11-1) Yorktown Patriots on Nov. 30 in Chantilly for the North Region Class 6 Championship. The winner advancing to the semifinals of the Virginia State Championship.
The Patriots would start off strong capping a nearly 9-minute drive when QB Grant Wilson connected with teammate Evan Rotker for a 6-yard touchdown reception. After a successful PAT the Patriots lead 7-0. Later in the quarter, Avery Howard takes a pass 31 yards for a touchdown and the score is tied up after a successful PAT.
In the 2nd quarter Carson Saint Germain would take a Noah Kim pass 25 yards for a touchdown. PAT was successful and Westfield would take the lead 14-7. Later in the 2nd quarter Chase Whippen would be the benefactor of Noah Kim's 3rd touchdown pass. Westfield's kicker was successful on the PAT and Westfield now led 28-7.
After a scoreless 3rd quarter, Avery Howard would take a Yorktown punt 45 yards for a TD, the score now 28-7 with 10:35 to play in the game. Westfield would capitalize again adding the games final score with 7:47 left. A successful PAT closed out the game scoring. Westfield would win the Regional Championship and advance to the State Semi Final game with South County HS, winners over Lake Braddock 31-15. That game will be played on Dec, 7 at 2 p.m. The winner of that game playing either Oscar Smith or Colonial Forge for the Virginia Class 6 State Championship in Hampton, Va.