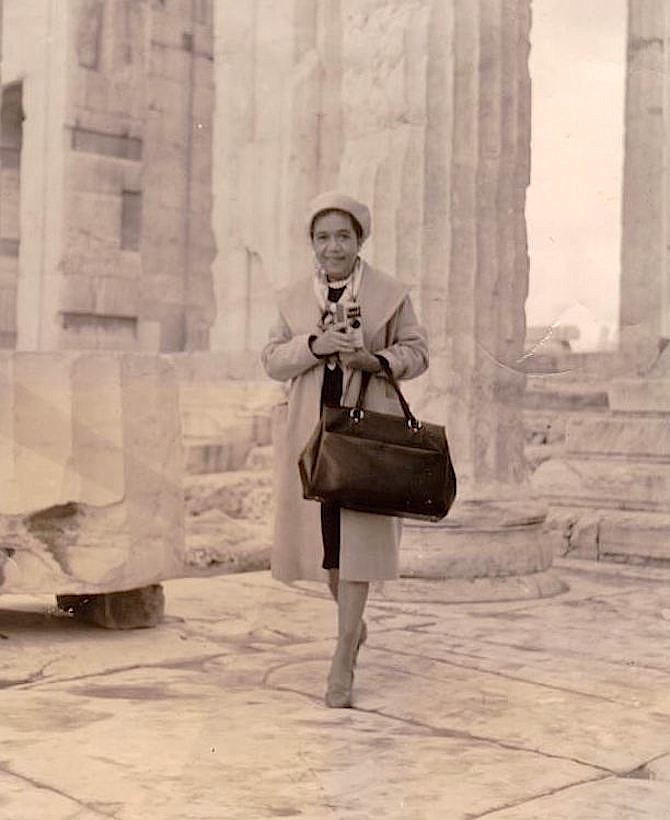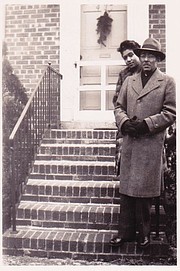 There were few African American women as prepared for leadership roles as Mrs. Connie Belle S. Chissell was, the wife of a medical doctor. She repeatedly demonstrated her leadership skills in African American organizations in Alexandria that are still here today.
Connie arrived in Alexandria with her three children (John T., Herbert G. Jr., and Connie) to be with her husband, Dr. Hebert Garland Chissell, Sr., in early 1930. They rented two houses, one for Dr. Chissell's medical office and the other one for their living quarters. The addresses were 907 Pendleton Street and 303 North Alfred Street.
She immediately enrolled her two boys in Parker-Gray School. Her daughter Connie was only three years old when they moved to Alexandria. Mrs. Chissell was a stay-at-home mom until her youngest child started school.
One of Connie's immediate priorities was to register to vote. She and her husband were registered in Albemarle County, Virginia before they moved to Alexandria. In July 1930, Connie registered to vote in Alexandria. She was one of those women who took advantage of the Women Suffrage Movement. Connie also supervised the 1934 construction of their new home at 521 South Royal Street.
Connie and several Alexandrians formed the Hopkins House Association in 1939 to establish the Hopkins House. The Association began without any government funds, and the early members volunteered their services. Services included a daycare nursey and after-school programs. Soon Hopkins House became eligible for funding through the Community Trust, which is known today as United Way.
Because of Connie's leadership skills, her peer group elected her as the first director of the Hopkins House, serving from 1939 to 1952. During her tenure, several programs and other groups were established. She founded the African American Library; a meeting space for the Alexandria Chapter of the National Association for the Advancement of Colored People. She offered activities for the Society for the Prevention of Delinquency. She set up an employment clearinghouse for African American veterans of World War II. She established a scholarship fund for graduates of Parker-Gray High School. She organized a group to work with the city to convert the nearby closed USO building on Pendleton Street to a recreation center for black children. The center provided shop classes, recreation, after-school programs, sewing and cooking classes, a place children spend time while their parents were at work.
Connie left her position in 1952 to take care of her husband who had a stroke. The Chissells moved to Baltimore, Maryland where their two boys had become medical doctors. Dr. Herbert G. Chissell Sr. died in 1957 in Baltimore, Maryland.
Connie Belle Stigraves was born on July 6, 1901, in Rock Hill, South Carolina. She graduated with a degree in Business Administration in 1921 from Wilberforce University in Ohio. She married Dr. Herbert Garland Chissell in Tennessee on Oct. 28, 1921.
After the death of her husband, Connie became more involved with her children and grandchildren. She travelled around the world. She died in 1992 at the age of 91. She has one child living, her daughter Connie.
She was an exceptional woman for her time, and she truly made a difference in Alexandria. Today, the Hopkins House is a testament to Connie's legacy for parents to have childcare, and a place where their children can go before and after school.
Char McCargo Bah is a published author, freelance writer, independent historian, genealogist and a Living Legend of Alexandria. She maintains two blogs, http://www.theotheralexandria.com and http://www.findingthingsforu.com.