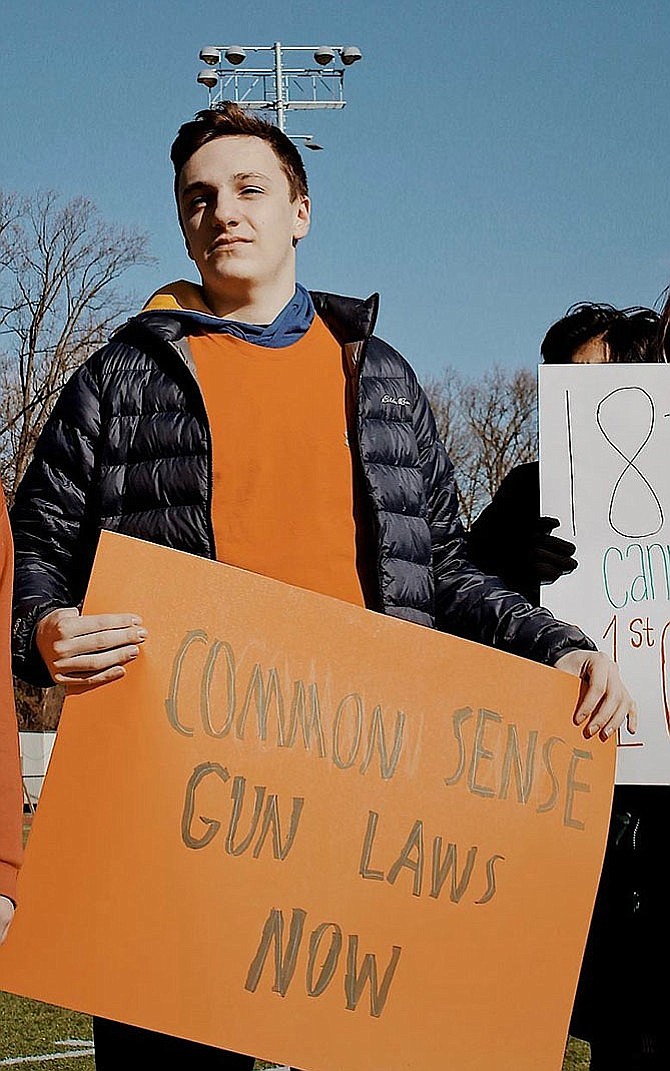 During the school year in 2018, there was a planned walkout to protest gun violence after the shooting in Parkland, Florida, and students from several schools in the Fairfax County Public Schools took part, although this was not part of the county curriculum. Starting Tuesday, Jan. 21, activities like this will be part of the curriculum, now that the school system recently enacted a "Student Civic Engagement Activity," option for students.
Lee High School sophomore Oranus Yaqubi did participate in the anti-gun rally when she was a middle school student at Key Middle School and gained some real-life experience from the event. "I like making a stand for what I believe in," she said.
Noshin Hassan is a 2018 alum from Lake Braddock that took part in the same walkout, and looked at it as "a great opportunity for us to voice our opinion," she said.
Lee junior Leah Kareem likes the new policy the school system adopted, and if it was part of the curriculum a few years ago, "I would have gone to the women's march," she said.
It's these kind of activities the school system is open to, feeling that it has a place in education. "Civic engagement is something that is emphasized in our government classes and the new regulation recognizes that our students are offered multiple opportunities to participate because of our location," said FCPS School Board Chair Karen Corbett Sanders.
This may seem like a day off with an excuse but in the wording, it's only a partial absence, and the student is expected to attend school for some portion of the day. But according to school spokesperson Lucy Caldwell, "there has not been a specific number of hours assigned to the term," she said. The school system has built in a parental approval angle. According to Caldwell, "students will have addressed ideas with their parent(s) and parents/guardians will have approved and signed off on prearranged absence forms in advance of the request," she said. "These conversations provide another opportunity for families to discuss issues that are of importance to them and the education of their children."
This will only stop some of the abuse, said West Springfield alumni Alex Cronin. "There's a lot of people that are interested in politics so they would use it, but there's others who would just use it as an excuse to get the day off," he said. Cronin did participate in some of the recent event discussions in class, but he noticed the teachers tried to stay clear of siding with one party or the other.
Whether it's a school shooting activity like Parkland, and an uproar against guns, or a pro-National Rifle Association rally, the reason for the absence has to be approved by the parents so this takes the judgment out of school hands.
"As there is a pre-arranged absence form that parents must submit, school administration will not apply a personal lens to the activity," Caldwell added.
This civic engagement policy was the result of a School Board initiative, largely driven by a rise in student involvement following incidents around the nation that impacted students and their communities, such as the shooting in Parkland, Caldwell said.