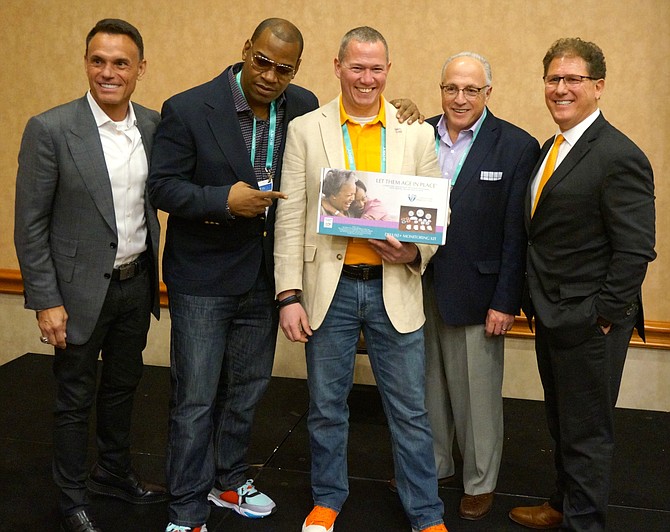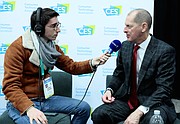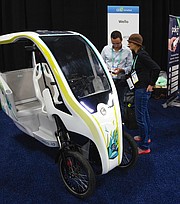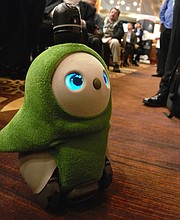 When it comes to CES, what happens in Las Vegas definitely does not stay in Las Vegas as the Arlington-based Consumer Technology Association kicks off CES 2020, considered the worldwide technology industry event of the year.
"There's no place like CES," said CTA President and CEO Gary Shapiro. "No other place offers as clear a vision of what the future will hold and how we can get there." CTA, based in Arlington, owns and produces CES, calling it the "ultimate platform for technology leaders to connect, collaborate, and propel consumer technology forward."
The show officially runs Jan. 7-10 but media and pre-show news conferences began Jan. 5. According to CTA, more than 170,000 attendees and 4,400 exhibitors are expected this year, a slight decline from the 180,000 and 4,500 last year due partly to fewer Chinese companies attending amid trade tensions with the U.S.
Now in its 53rd year, CES features more than 2.9 million net square feet of exhibit space at the Las Vegas Convention Center and several locations throughout the city. Showcased are some of the world's biggest companies along with more than 1,200 startups in an area called the Eureka Park Marketplace.
"Since 1967, CES has attracted innovators from all over the world to unveil their most cutting-edge works," Shapiro said. "Many of the world's most transformative technologies – from the VCR to the tablet to the 3D printer – debuted on the CES stage. And because the show is a proven hub for innovators, the show draws major political leaders as well. Policymakers at the local, national and international levels come to Vegas, looking for perspective on the latest trends in innovation. They want to see, touch and try products on technology's leading edge to help them create a regulatory environment where ingenuity can truly thrive."
Artificial intelligence, 5G, foldables, surveillance tech, 8K and robotics are set to be among this year's buzzwords. Also creating a buzz is the appearance of Ivanka Trump, who will be speaking at a conference on technology jobs.
Other notable speakers include former Secretary of Transportation Elaine Chao and Apple's privacy chief Jane Horvath, who is making a rare public appearance. It's the first time the company has formally been involved in CES since 1992.
Also attending are ex-Hewlett Packard chief Meg Whitman and former Dreamworks co-founder Jeffrey Katzenberg, who together will co-host a keynote event to showcase Quibi, a mobile platform that will compete with Netflix and Amazon with a range of 10-minute-long shows.
"Government leaders across all agencies and specialties have a vested interest in promoting the best in innovation," Shapiro added. "CES is where leaders discuss these realities and address the implications for public policy. Today, every company is, or needs to be, a tech company."