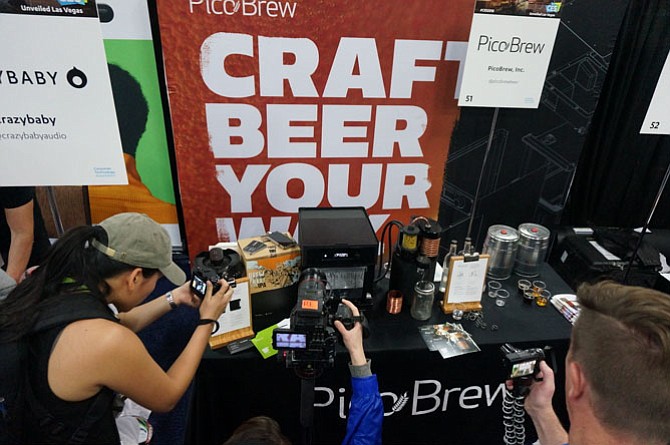 The Arlington-based Consumer Technology Association opened the CES technology show Jan. 9 in Las Vegas, a four-day event expected to draw close to 200,000 attendees from around the world.
"CES has become a global stage for innovation," said CTA President and CEO Gary Shapiro. "There will be more than 4,000 exhibitors over 2.7 million square feet of convention space."
Self-driving cars, 8k televisions and robots offering everything from food service to home security will be debuted at the show, which is now in its 51st year.
"There will be a lot of disruptive technology this year," Shapiro said. "There's an increasing focus on life-changing and life-saving innovations, which will lead to empowerment of the elderly and people with disabilities."
Artificial Intelligence — the ability of machines to learn from experience and perform human tasks — is expected to be a key buzzword as devices featuring Amazon's Alexa and Google Home Assistant debut in a host of products, including automobiles.
"This is just the beginning," said Shapiro. "It's still early for AI."
New this year is a Smart Cities zone as well as a conference dedicated to crypto currencies. Cybersecurity will again be at the forefront of CES as the consumer technology industry expects to hit records sales of $351 billion in revenue in the U.S. in 2018.
"Technology is improving our lives in more ways than ever," Shapiro said. "And consumer enthusiasm is growing just as quickly as companies can bring their innovations to market."
CES 2018 runs Jan. 9-12. Visit www.CES.tech.