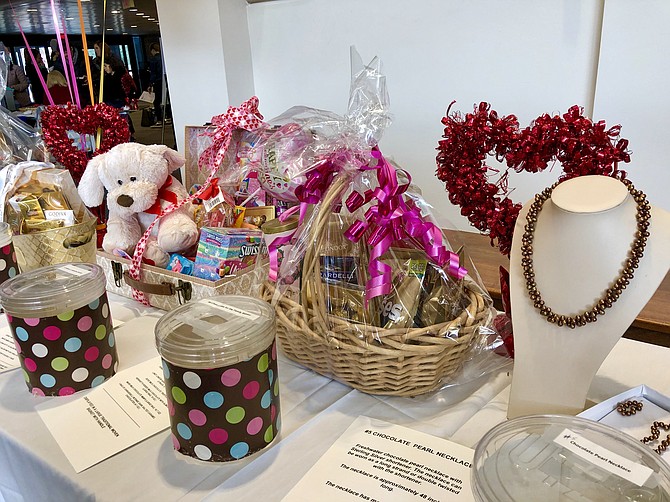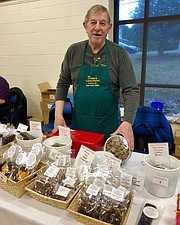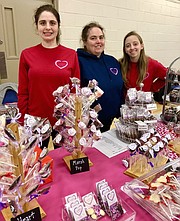 It's safe to say that more than a few sweet tooths were satisfied this past weekend.
On Sunday afternoon, the Rotary Club of McLean hosted their 9th annual McLean Chocolate Festival. Held at the McLean Community Center, eighteen vendors from all over the DMV area came together to share their confections with the tri-state community. Eva Sereghy, Secretary of the Rotary Club of McLean was "pleased with everyone that came out, especially those from Maryland and the D.C. area." She continued, "It's a nice feeling to be supported by so many visitors, from McLean and beyond."
Of the eighteen chocolate-relevant businesses in attendance, fifteen were returning vendors, including Cameron's Chocolates from Fairfax. Madeline Porth, a staff member of the Cameron's Chocolate storefront, was eager to share the many wonderful qualities about the business, and not just because fresh made baked goods are available in the store every single day. Cameron's Chocolates is a business that employs adults with intellectual disabilities and has an appreciation for the opportunity for meaningful employment. Cameron's Chocolates takes pride in delivering extraordinary chocolates made by extraordinary people. Porth spoke passionately about their many homemade goods available on Sunday, including their milk salted caramels which were worth their cost in treat tickets and more.
A first-time vendor at the McLean Chocolate Festival was The Dough Jar. With stores in Georgetown and National Harbor, D.C., The Dough Jar makes edible cookie dough in every flavor that is completely safe to eat. Owner, Lindsay Goldin, skips the raw egg and uses a pasteurized flour, allowing her customers to safely enjoy the best part of making cookies. Goldin shared how much she "loves the opportunity to connect with new people" at events like the Chocolate Festival. She went on, "the traffic [in the stores] is not always immediate, but I love when people come in weeks or months later and say 'I was at that Chocolate Festival and remember having your cookie dough.'"
Jan Auerbach, Treasurer of the Rotary Club of McLean and chair of the event's committee, expressed her gratitude for the many families and individuals who visited the Chocolate Festival. "The beauty of this event is that it really is for all ages. We've seen families with young children, teenagers with their friends, couples, seniors…" Auerbach said.
The Rotary Club of McLean is a member of Rotary International which is a service organization whose mission is to improve the lives of others throughout the world. Chocolate is certainly a great way to bring people together, but the list of services the Rotary Club has accomplished on behalf of local and international organizations is truly extensive. In 2019 alone, the Rotary Club of McLean devoted their service to 10 local organizations, including Cameron's Coffee and Chocolates, and 4 international organizations, many for health-related conflicts in Africa. The Rotary Club of McLean meets on Tuesdays at noon in the Lutheran Church of the Redeemer in McLean.