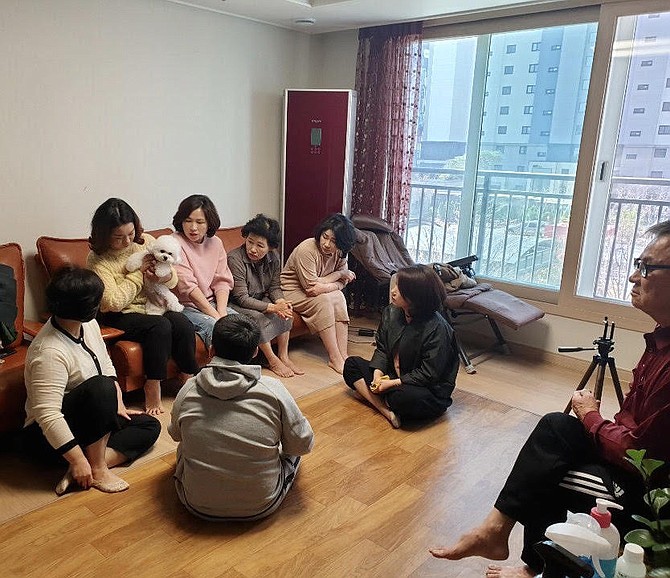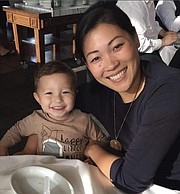 For Kimberly Timora, taking a 23andMe test was an opportunity to learn more about her traits and medical history, but there was one other possibility she looked forward to the most.
"I was hopeful that it would connect me to someone related to me," she said.
And that it did. Within one month of taking the genealogical DNA test, Timora, who was adopted from South Korea, connected with her biological parents, brother, five sisters and numerous nieces and nephews.
Back in February, Timora's husband gifted her the testing kit for her birthday. Three weeks after submitting her sample, her results came back. Timora said she had barely glanced at the results page before her eyes locked in on one detail: she had a half sister.
"That's the kind of stuff that you hope to find when you're looking for your biological family," she said.
TIMORA said she messaged her relative through the 23andMe website. Her half sister responded and shared that she had also been adopted and raised in the U.S. Having found their biological family through her own search, she sent Timora pictures of them, including her aunts and uncle. To help piece together Timora's background, her half sister contacted their adoption agency in South Korea and asked them to cross reference their files.
When the adoption agency replied, the two learned they weren't half sisters and that Timora was actually her newfound relative's biological aunt. Timora said the agency confirmed she had been the youngest of seven children. The aunts and uncle she saw in the photos were actually her siblings.
Using a contact number provided by her relative, Timora sent her family a WhatsApp message. Unsure of how soon she would hear back from someone, she said she focused on continuing with her day-to-day life as usual.
"Don't keep holding your breath," she said. "Keep living. When it comes it comes."
The following morning, Timora said she woke up to two missed calls from a Korean phone number. She had also received an email from her biological brother asking to connect through an instant messaging app. After an initial exchange of pictures and brief questions, the family had their first video call the next day. Timora said her biological mother, father, brother, two sisters and a niece joined in.
"We're just on the phone staring at each other, waving and crying," she said.
Through high emotions and jumbled online translations, the family was still able to communicate and learn about each other. Shared blood types and a dislike for humid weather were just a couple of the things they bonded over.
"It was amazing to look at my mom and dad and say I look like you, that's a mannerism of mine," said Timora, who was raised by her adoptive parents in Aspen, Colo.
Timora's biological parents gave her up for adoption because they struggled financially and felt they were unable to care for her. Her father had a difficult time finding work after losing an arm at war, and her mother became ill after giving birth to her two youngest children. Timora said her parents shared details on their difficult decision to give her up, like the sudden regret they felt after leaving her, and how they hoped a distinctive bump on her ear would help them find her one day.
LEARNING that her biological family never gave up searching has been an important part of the process for Timora.
"For me, emotionally, it's lifted so much weight from my heart knowing that they looked for me and they searched for me," she said.
Timora and her biological family continue to stay in touch via daily texts and occasional video calls. She said her six-year-old daughter and three-year-old son have also been present for some of the calls. Once the COVID-19 crisis is over, she plans to travel to South Korea to meet her family in person.
"Had it not been for the pandemic I probably would have already booked my flight," she said.
In the meantime, Timora said she has something special to look forward to. She is also keeping herself busy.
"I'm trying to learn Korean, which is a super slow process."