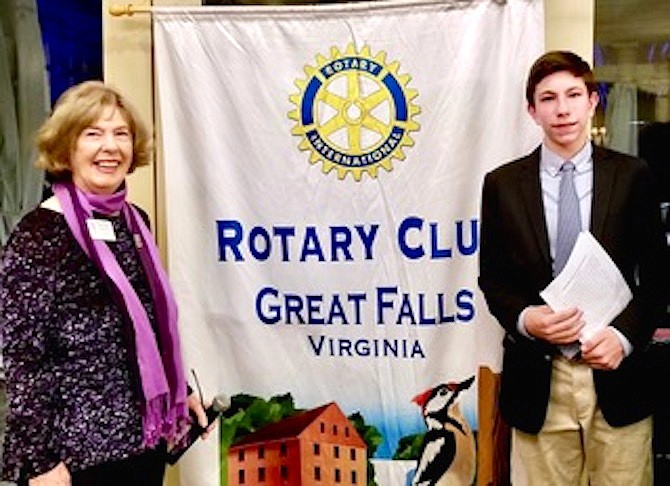 Peyton Walcott of Great Falls, a rising freshman at Langley High School, won first place in the Rotary District 7610 Four-Way Test Essay Contest for his essay, "Applying the Rotary Club Four-Way Test in Today's Polarized World."

Sponsored locally by the Rotary Club of Great Falls at Cooper Middle School, the Four-Way Test Essay Contest asks middle school students to submit essays on the Rotary Four-Way Test of ethical behavior: Is it the Truth? Is it fair to all concerned? Will it build goodwill and better friendships? Will it be beneficial to all concerned?
Peyton wrote, "If implemented across society, the Four-Way Test could provide a framework to solve many pressing issues that pose a threat to rising generations, from calming panic over the coronavirus to making sure the same facts are reported on every media outlet."

Upon winning the award, Peyton said, "I'm truly honored that my ideas and concepts of maintaining a more stable and factual political climate latched onto those in my community, especially given the inequalities our country is currently facing."
Peyton's superb essay won first place in the Great Falls Rotary Club competition and then top prize in the Rotary District 7610 competition, beating winning essays from 6 other local Rotary clubs. His prize winnings totaled $1,000.