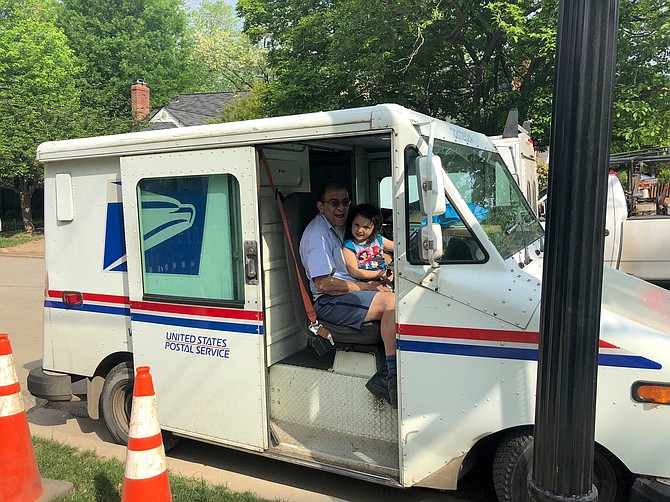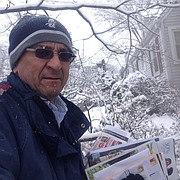 Four years ago, we moved into a neighborhood that really felt like one. Houses are not too far apart, so neighbors know one another, and stop to check in. One person who stood out with the warmest welcome was our mailman. When he first introduced himself, he said his name — Jesus — in English, with a twinkle in his eye. We would soon learn of his Colombian heritage, so of course, his name was properly pronounced as Jesús. He loved to tell people "I am my own mailman!" which meant he was also a neighbor. Yes, he brought our mail, but he gave meaning to the word neighbor.
He loved to talk about family — his family, our family. He loved that our daughter could speak Spanish, and he encouraged my early pursuit of Spanish. He was connected to many skilled friends. When we needed something fixed, he knew a good handyman, electrician, and auto mechanic. When we were ready to install a side patio, his buddy, a skilled stone mason, became our stone mason.
What we didn't expect was the bonus — Jesús Collazos also enjoyed home projects, and his friends spoke varying degrees of English, so he would stop in and clarify — for them and for us. Did we want the wall to be this high or that high? What about this edge or that element? He knew how details matter, so without asking for it, he translated for us, cared enough about getting it right. He told us he hoped to do home projects for people after his retirement. He was genuinely concerned about every neighbor he served.
His daughter, Vanessa, told us he grew up poor, having to put cardboard in shoes when holes appeared. He and his wife worked hard and bought a home in Arlington, the epitome of the American dream. He and Luz were proud that both of their children got a great education, even Masters degrees. In the ultimate "Arlington often feels like a small town" twist, after Jesús had knee surgery and subsequently retired, our daughters found themselves working at the same summer therapeutic recreation camp. How serendipitous it was for our daily contact to suddenly skip a generation.
In the past week since he died of the COVID-19 virus, stories have emerged from other neighbors who remember his warm welcome to the neighborhood.
When I hear the sound of an older mail truck, I automatically look out front and expect to see Jesús. But after retiring and having some all too brief family time, COVID-19 came knocking at his door. He was such a connector, never afraid to get close to a new neighbor. Jesús spent a month in the hospital, ultimately succumbing to a stroke brought on by the virus. He is among the many whose American Dream has been snuffed out by the coronavirus. With the loss of Jesús, at age 67, the pandemic now feels more real than ever. It serves as a reminder that we are still not in the clear. Weary of taking precautions? We all are. But this virus is still very much with us and we still don't know enough about it to treat it lightly.
Jesús was way more than our mailman. This neighbor, and many others, will not soon forget his many acts of kindness. He was a servant — public, personal, and full of goodness that transcended his time on earth. Some people in the area are continuing acts of kindness to show our mail deliverers and sanitation workers that we appreciate them. Baking brownies, sending cards, offering gift cards. Just to say: we know you are out there serving us during difficult times. Jesus would like that.