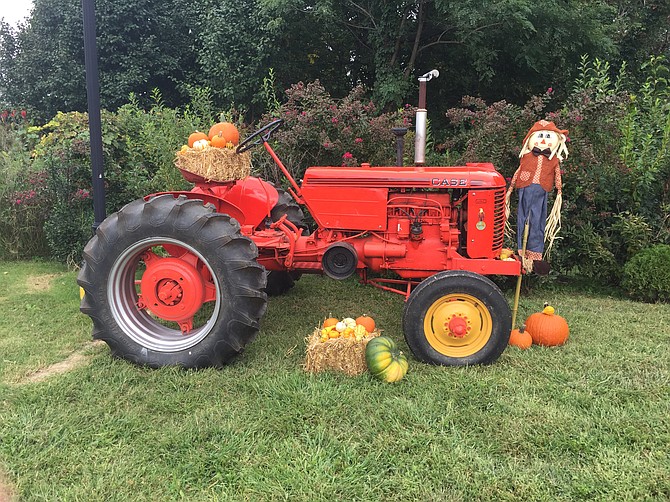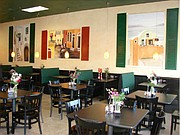 Mamma's Kitchen, located at 7601 Fordson Road, is the passion of chef/owner Marianna Johnides, where she brings wonderfully flavored Mediterranean cuisine to Alexandria, made from the freshest, most delicious ingredients prepared in simple, accessible ways.
Marianna grew up in a family of restaurant owners. "I observed my mother's own techniques and developed a personal style of creative, original interpretations of some of her traditional Greek and Italian favorites," she said.
Her motto is: "If it's good enough for Mamma … then it's good enough for our customers!" You will definitely not have a chain restaurant experience at Mamma's Kitchen.
The restaurant is open 11 am to 8 pm, for lunch and dinner, Monday thru Sunday. The dining room is open and has a wood-fired brick oven where the signature pizzas are baked. Original murals decorate the walls with scenes from Greece. The outdoor patio is open and is a delightful place to enjoy your meals.
Lunch specials are served Monday – Friday 11 am to 3 pm and include beef or chicken gyros, delicious main course salads, pasta, tuna melt, steak and cheese sandwiches, and personal pan pizza.
Due to social distancing requirements, you may not be able to find a table at this popular local restaurant, so carry-out is always an option. You may order online and specify a time for pickup at https://direct.chownow.com/order/20805/locations/30112
The Fall menu features these specials: Butternut squash ravioli served in a maple sage cream sauce; Chicken Limoni; Penne Vodka; Salmon Piccata; and Spanakopita. There is also a wide selection of appetizers, salads, entrees, pastas, sandwiches, gyros and the famous Ari's lentil soup. Kids Meals are available on the menu.
Masks are required in the restaurant, but may be removed for eating and drinking
Mamma's Kitchen also provides off-site catering for businesses or families and would love to be a part of your special event.
Mamma's Kitchen is the "Restaurant of the Week" from Mount Vernon Lee Chamber of Commerce. Restaurants are an industry deeply affected by the Covid-19 pandemic. Support local restaurants and help retain local jobs and the variety of wonderful eateries in our community.