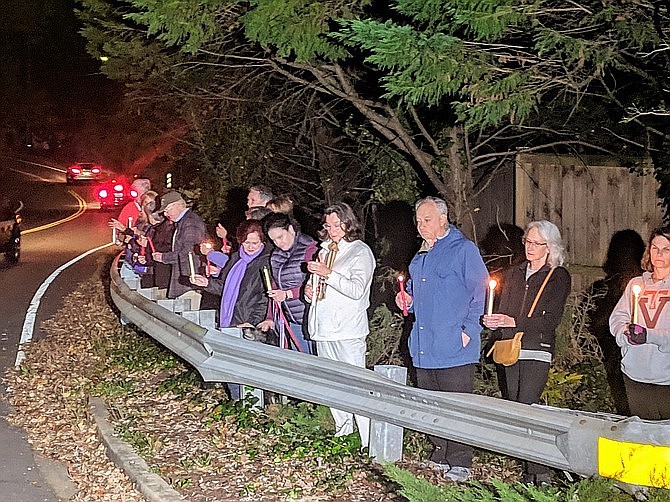 Latest: Police Officers Turn Themselves In
Update on Bijan Ghaisar Case: Park Police Officers turned themselves in and were arraigned. CA called for the following conditions of bond ahead of trial: no possession of firearms or ammunition, no exercise of police powers, and cannot leave Virginia. Status hearing date set for Nov. 23.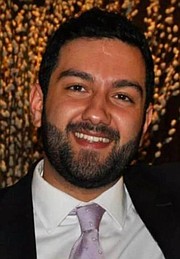 Fairfax County's Commonwealth Attorney Steve Descano filed charges against two U.S. Park Police officers for the 2017 killing of 25-year-old McLean resident and Langley High School graduate Bijan Ghaisar. Ghaisar was unarmed when shot multiple times in the head as he sat in his Jeep Grand Cherokee.
"When this incident happened, it shook our community and the reverberations were felt far and wide because of the disturbing video that we've all seen," said Descano.
"Like so many others in our community, I was deeply disturbed by the images we saw on that cruiser video," he said.
Descano charged each officer last Thursday, Oct. 15, 2020, with one count of manslaughter and one count of reckless discharge of a firearm.
"I wish this could have been done in a faster fashion," Descano said. "However, there is no shortcut to justice. This is a very complex and nuanced case. The pursuit of these indictments involved the careful review of over 11,000 pieces of documentary evidence, the chasing down of additional evidence, and the conducting of in-person interviews and discussions in the midst of a global pandemic."
Ghaisar's family responded on FaceBook. "Our heavy hearts are a little lighter tonight knowing that the police officers who murdered our son and brother are closer to being held accountable for what they did. Too many of the people who are sworn to protect and serve our communities commit heinous acts of violence and go unpunished. With these charges we are reminded that at least here in Fairfax County, Officers Alejandro Amaya and Lucas Vinyard are not above the law."
"Justice has not yet come for the Ghaisar family, but today is a major step forward in that journey," Descano said.
DESCANO EXPECTS the officers will file motions to move the case to federal court within a month, and that the federal government will move to dismiss the case on the grounds of the Supremacy Clause.
"Because of these unique challenges, we've not only prepared for these indictments, we've also spent months preparing for trial. As I stand before you, I know we are ready to try this case tomorrow," said Descano."
Descano asked Attorney General Mark Herring to assist in the case.
The U.S. Department of Justice refused to produce witnesses for the grand jury and trial, Descano said, and he relied on evidence collected by the Fairfax County Police Department from video footage dashcams.
"To that end, I want to specifically thank [Fairfax County] Police Chief Ed Roessler as well as all the officers that responded that evening and subsequently handled the Investigation of the case – because of your efforts, you gave us the foundation necessary to get us today's result."
BIJAN GHAISAR, who was an accountant, was rear-ended as he was driving on the George Washington Parkway on Nov. 17, 2017. Ghaisar left the scene and drove away, failing to speak to the driver of the car that hit him, and he failed to stop when U.S. Park Police approached him.
Ghaisar continued south through Alexandria. And Park Police pursued. When Ghaisar stopped again, Park Police approached with guns drawn at the corner of Fort Hunt Road and Alexandria Avenue in Mount Vernon.
A Fairfax County police officer had joined in the pursuit and had activated his in-car dashboard video camera. Footage demonstrates Ghaisar drove off each time he was approached by police, but footage also shows the unarmed man being shot in the head as he sat in his Jeep Grand Cherokee.
He died 10 days after being shot.
"Bijan Ghaisar was an individual that was involved in a minor traffic accident and was shot and killed by law enforcement officials minutes later. On a relatively uneventful night in 2017, Bijan was struck by another car, left the scene, and thereafter failed to pull over for the U.S. Park Police," said Descano.
"None of that should have led to his death. It left a family with a great loss and a community with a lot of unanswered questions," he said.
OTHER OFFICIALS RESPONDED. "As we near three years since two National Park Police officers tragically shot and killed Bijan Ghaisar, it is long past time for the Ghaisars to receive answers about what happened to their son and brother that night," said U.S. Sen. Mark Warner.
"We've all seen the video of these officers firing unprovoked into Bijan's car. We've held hearings in Congress to demand answers. We've called on the Justice Department, the FBI, and the Park Police to provide transparency and accountability. Yet, we've been given no answers, no explanation, and no justice," U.S. Representatives Jennifer Wexton (D-VA) and Don Beyer (D-VA) and Congresswoman Eleanor Holmes Norton (D-DC) said in a joint statement. "After nearly three years of stonewalling, lies, and cover up, this is a major leap forward towards the justice that the Ghaisar family deserves."
"The DOJ would rather close the book on this case and move on – but we refuse to let that happen until justice is done," they said. "We applaud Fairfax Commonwealth's Attorney Steve Descano for taking this necessary action to hold those involved with Bijan's killing responsible."