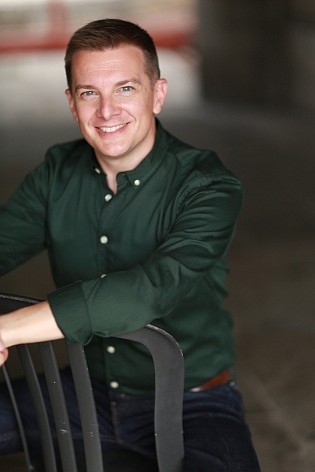 As Emmy Award nominee Thomas Mizer climbed the ladder in the entertainment world, starting as a theater student at James W Robinson High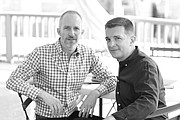 School in Fairfax. Looking back, he realized "it's possible," to make it from Fairfax County to Hollywood. He looked back to his teen years when he played a part in "Once Upon a Mattress," at Robinson, and now he's working steadily with the cast of "The Marvelous Mrs. Maisel," a nationwide hit.
"I was a student in the audience getting excited about the people on the stage," he remembered. He was recently on a Zoom call this month with the Emmy Awards, getting recognized for his musical lyricist skills with fellow musician Trent Resnor of the band Nine Inch Nails, who he idolized in the past. Mizer was in awe.
But it all started in Fairfax County. "The Robinson theater program was really great," he said. "It gave you opportunities," he added.
Mizer was nominated for his first Emmy this year, along with his partner Curtis Moore for "Outstanding Original Music and Lyrics," in the musical piece "One Less Angel" that was featured in "The Marvelous Mrs Maisel." This Amazon Television series starring Rachel Brosnahan as Miriam "Midge" Maisel, a housewife in late 1950s and early 1960s New York City. Unfortunately Mizer didn't win the Emmy, but just being nominated was exciting. "On a national level, Miss Maisel is a big hit," he said.
As a songwriter with his partner Curtis Moore, he wrote five original songs for this acclaimed Amazon series, his website read, and this was the first time the hit show has ever used original music and received an Emmy nomination. Featured throughout the third season of the series, their work appears on the Marvelous Mrs. Maisel Season 3 Soundtrack Album, and Mizer is hoping a fourth season is in the cards for this series.
From NY to LA
Upon graduating from Robinson in 1989, he went on to Northwestern University and got a degree in theater and English. Then he moved to New York City, where he lived for 23 years before getting the musical composition part and moved out to Hollywood. Some of his accomplishments in New York included a position as copywriter for national media brands including Comedy Central, Amazon Studios and Food Network. In his "prior" life as an actor, Mizer appeared in roles Off-Broadway and at regional theaters and starred as "Steve" in the First National Tour of Blue's Clues, Live!, during which he played two sold-out weeks at Radio City Music Hall.
"In a roundabout way, I'm doing what I prepared for," he said, but the move to the west coast was a change. He started out as "an east coast kid," but added that in Los Angeles "the weather is everything it cracked up to be," he said. "Maisel" does film in New York so he flies back all the time, or he did before the COVID-19 quarantines hit. "It is definitely a challenge," he said of the pandemic.
Revisiting Robinson
On one of his trips back to this area to visit his father in 2018, Mizer made a side trip to Robinson when Robinson Theater was producing a show he helped write/conceive called "School House Rock LIVE!" He saw the show with his father and spent time with the cast and crew after the show telling stories and answering their questions. "He was kind, gracious, generous, and positively effervescent," said Robinson Theatre Teacher Megan Thrift. Other local talents in Mrs. Maisel includes a dancing waiter played by another Robinson alumni Josh Israel and one of the dancers in the USO show was Khori Petinaud who went to Centerville High School.
Out in Hollywood, Mizer's job is not just to sit back in his LA apartment and write the lyrics though, he does get to be on the set, seeing how his songs fit in. "We don't just turn in songs, we were there for all of it," he said, "really being a part of the story process from beginning to end."