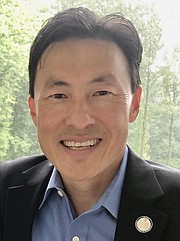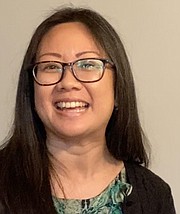 Last week, local delegates Mark L. Keam (D-35) and Kathy KL Tran (D-42) joined other Virginia General Assembly members with Asian American heritage to speak out against violence against Asian American and Pacific Islander communities.
This week, they announced the formation of the General Assembly's Asian American and Pacific Islander Caucus (VAAPIC) and their participation as "founding members."
The formation of the caucus follows the March 16 mass shootings in Georgia that targeted Asian American women and businesses, and the increase of reports of assaults against Asian Americans across the country over the past year. In the Georgia spa shootings, six of the eight killed were Asian American women. The advocacy group, "Stop AAPI Hate" reports 3,795 hate incidents targeting AAPIs in all 50 states and Washington, D.C. between March 2020 and February 2021; including 49 reports of assault in Virginia.
Del. Keam indicated they expect their developing caucus to assure that AAPI voices are heard in the policy and lawmaking process. Legislators will hold virtual "listening sessions" in Northern Virginia, central Virginia, and the Hampton Roads areas in April to hear from citizens on the support needed, on dates to be announced. Future legislation could address equality in the justice system, government contracting, and language support. Keam noted some of the lesser challenges of the past year, beyond the violence and scapegoating, pointing out the significant need for language assistance seen, especially in voting, unemployment, and vaccine scheduling.
In an emotional response, Del. Tran spoke of the sadness she felt that her young son, at age eight, already understands the meaning of racism, experiencing taunting in school due to his Asian appearance. She spoke of her father's caution to her, that no matter what she accomplishes, she will always be seen first as an Asian; just as others in black and brown communities are seen first for their appearance. She looks to the Caucus and all Virginians to stand up against racism and violence.
Announcement of the VAAPIC came on the national day of action, #StopAsianHate.
Other AAPI caucus members include: Speaker Eileen Filler-Corn, Sen. Ghazala Hashmi (District 10), and delegates Kelly K. Convirs-Fowler (District 21), and Suhas Subramanyam (District 87).