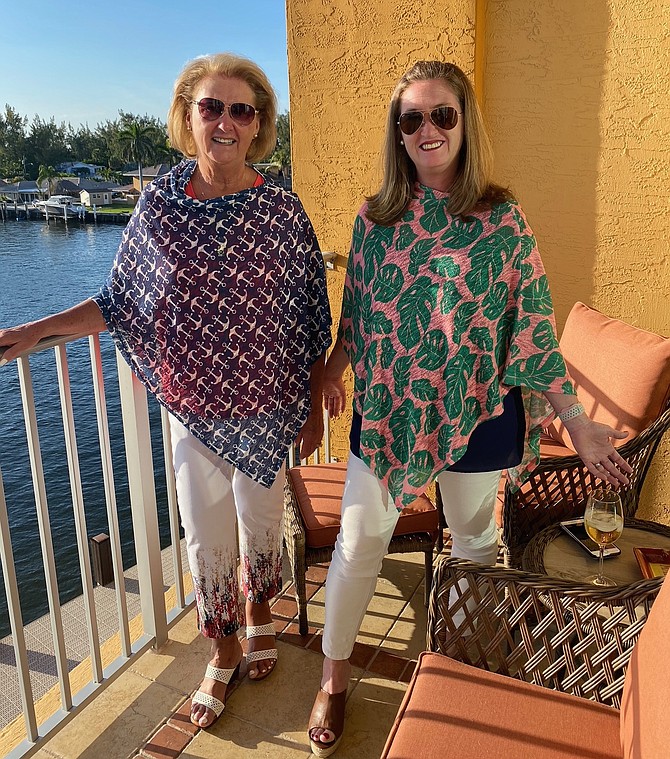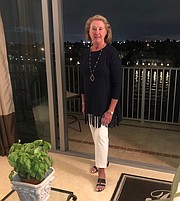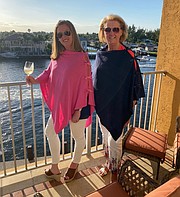 At 78, Winifred Rosenberg has always been known for her impeccable style and taste. An extensive collection of designer shoes, particularly stilettos, were items around which the Potomac senior's wardrobe was built. That changed when she developed an Achilles tendon disorder and needed surgery.

"She was told that she was going to lose her ability to walk, but after some very significant surgeries is able to continue walking and maintain her sense of autonomy," said Joseph Rothstein, a private fashion and personal style strategist, who added Rosenberg to his clientele. "She felt grateful, but the type of shoes she wore needed to become sturdier. She had always been so stylish."
Rosenberg cringed at the idea of sensible shoes, so she tasked Rothstein with creating a wardrobe that would allow her to maintain her sense of fashion while not damaging her feet.

"I told her that we needed to turn the issue into something exciting. I knew right then that the limited range of footwear that her foot surgeon told her that she could wear would be mission critical to developing her new look," said Rothstein. "What I did was start with the shoes and build the rest of her wardrobe around a new assortment of footwear."

The tools that Rothstein used to redefine his client's style are applicable to other seniors, he says. "When we are ready to face the music that our bodies have changed, or that we have physical changes that require adjustments to our clothing, it can impact our personal style."

Part of that transition is a style adjustment, and that begins with a few wardrobe staples, suggests William Allen, Professor in the Fashion Design & Merchandising program at Marymount University. "I advise both women and men to buy a few basic pieces that can be dressed up or dressed down," he said. "Keep existing pieces or buy a few new classic pieces of clothing. Purchase 10 to 15 pieces that you can mix and match and build a wardrobe around. Look for simple, clean lines in neutral colors like tan, black and gray."
"Add classic accessories like watches, handbags and jewelry to add interest," Allen continued. "These should be items that never go out of style. You can dress them up with accessories so they don't become boring."
Fashion adventure, tempered by sophistication and maturity, is what design consultant Michelle Vaughn of Chantilly encourages for her clients. "Don't be afraid to take risks and try some of the new trends," she said. "Trends are not just for the 25 and under crowd but can be flattering on many different age groups.
Take chances with color, especially as seasons change, added stylist Elizabeth Hoenscheid of Top it Off, in Alexandria. "For spring and summer, it's all about fun pieces to add a pop of color and print to white jeans or capris."
Retirement does not have to mean giving up on style, says Vaughn. "The need to dress up might change and personal style might change as one ages," she said. "But be sure to invest in higher quality items even if that means purchasing fewer items. They last longer and you will not need to replace them as often."
From undergarments to pants, clothes should fit properly advises Vaughn "Make sure your garments have a perfect fit and are properly altered to fit your body type, she said. "Undergarments should give clean lines.
When feeling unsure about shopping for clothes, Vaughn suggests developing a support system. "Shop with someone you trust and whose style you admire," she said. "Find a sales associate, friend, family member or hire a personal stylist who will be honest with you and show you things that work best on you."

"As people get older, they want to be more comfortable," said Allen. "You can be comfortable every day and still be well-dressed and look pulled together."