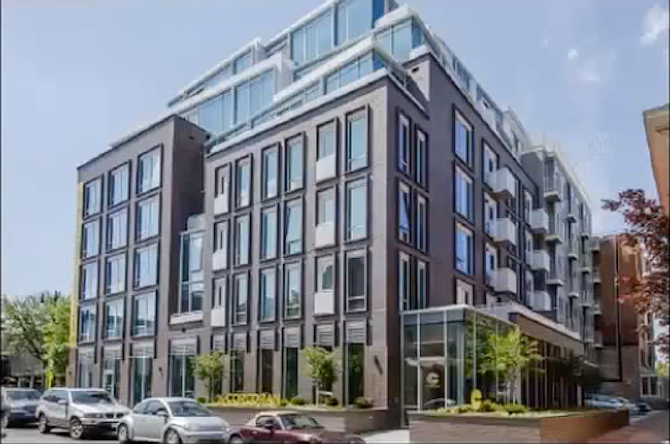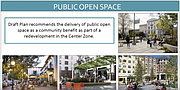 Developers may be working quietly on plans or assembling parcels for future development in downtown McLean. Still, the near two-month-old Comprehensive Plan Amendment for the McLean Community Business Center, an approximately 230-acre area centered around the intersection of Chain Bridge Road and Old Dominion Drive has no one apparently filing.
"My office has received inquiries about the new plan amendment from some property owners, but I haven't been approached by anyone considering filing an application at this time," said Supervisor John Foust (D-Dranesville District), who represents McLean.
On June 22, the Fairfax County Board of Supervisors adopted the Planning Commission's Plan Amendment (PA) 2018-II-M1 Comprehensive Plan Guidance for the McLean Community Business Center (CBC). During the public hearing the day of the vote, some individuals voiced concern, including Kim Dorgan, Chair of the McLean Task Force. "I really hope that what you approve today is enough to encourage investment in McLean," said Dorgan.
"Doing nothing in McLean is not an option," said Foust. "Although support for plans obviously is not unanimous, it has something for almost everyone."
WEEKS AFTER the amendment's approval, the Connection interviewed Evan Pritchard, partner at Venable LLP in Tysons to determine what he sees happening with clients after the changes to the comprehensive plan. Pritchard said he had come forward early in the amendment process with examples of developments. As a zoning and land use attorney, Pritchard focuses on approvals for developers and landowners in jurisdictions throughout Northern Virginia, including Fairfax County. He was named one of Virginia Business' 2017 "Legal Elite" for Real Estate and Land Use.
The Connection asked Pritchard if the adopted comprehensive plan for the CBC was good enough to pull in developers. "That's a tough one to answer. I'd say that it's definitely a big open question as to whether the plan offers enough height and density to incentivize somebody to do the big development that people are looking for for the three-quarter-acre park," Pritchard said. "Many things have to go right for a big development to move forward," he added.
Pritchard forecasted that, more than likely, the first redevelopment movement would be elsewhere in the CBC. Pritchard qualified his statement by saying that he thought Dorgan and Foust were aware where planners wanted Central Park, many owners would need to cooperate, or a party would have to come along "and assemble." "Someone's going to have to consolidate a lot of lots to have the development that's big enough to provide the public park…One person could make this very difficult."
The second roadblock that may not be publicly known is that a developer in the Center Zone would not use wood framing once they planned to go above seven stories. With ten-story builds, the maximum heights allowed in the Center Zone, developers would have to build with steel construction in most cases, and that's more expensive, according to Pritchard.
"You can't go any higher than ten stories, so there's a limit to how much you can cover those costs with a large building… I have clients wrestle with it all the time. They often conclude, is it more financially feasible for me to build a six or seven-story wood-frame building than it is for me to build a ten-story building because that will cost much more to develop… It's not worth the additional costs," said Prichard.
ANOTHER CONCERN is the recent uptick in the cost of materials and shortage of labor in the construction trades. "In the last few years, it's gotten worse and during the pandemic," Pritchard said. And while the cost of things like lumber has come down "a little bit, historically, they're still high."
Prichard said all of this combines to make it challenging to see any way for a big project with a park moving forward anytime soon. "You might see smaller projects, further from the center at seven and five stories, move forward there. But I think overall, it's going to be a pretty slow evolution for McLean."
Prichard believed that this was not going to be what Supervisor Foust and others in the community initially hoped for the McLean Business Center. "I don't think this is going to be a big revolutionary change the way Tysons plan was when it was adopted several years ago with the Silver Line…. They were playing with a lot more density….This plan is a good compromise, but I don't think it's going to be a watershed moment for McLean, unfortunately," said Prichard. "I think you're likely to see little things here and there in the next few years, in the edge zone, and in the center zone that's outside of that."
According to Prichard, if a client came forward to him, his first steps would be to meet with staff and the supervisors, then come up with a concept plan that is in conformance with the newly adopted plan. "Then, assuming we get a warm reception, we'd start working on an application and working on detailed plans. We would file a rezoning application to achieve the heights that are recommended… and file the application. That would include some development plans showing what was in mind." Prichard believed it would be a 9-12 month approval process to get the properties rezoned and approval from the Board of Supervisors to move forward.
Asked if he had seen anyone showing interest in the plan amendment, Prichard said, "I have not." However, he did have one client pleased with the plan because of the long-term implications for his property. Another was planning to redevelop their property anyway and was not affected by it. According to Prichard, he had another client in the Edge Zone who he said would have "a very tough time."
"They want to redevelop their property, but they're going to have a very hard time moving forward. I told them that they probably need to wait because I don't think what they want to do is feasible under the plan right now," said Pritchard. He explained the business was performing and generating revenue. To justify stopping that revenue, tearing down, and redeveloping, they need to have a level of density that the adopted plan doesn't support.
Contact the Fairfax County Department of Planning and Development for more information.