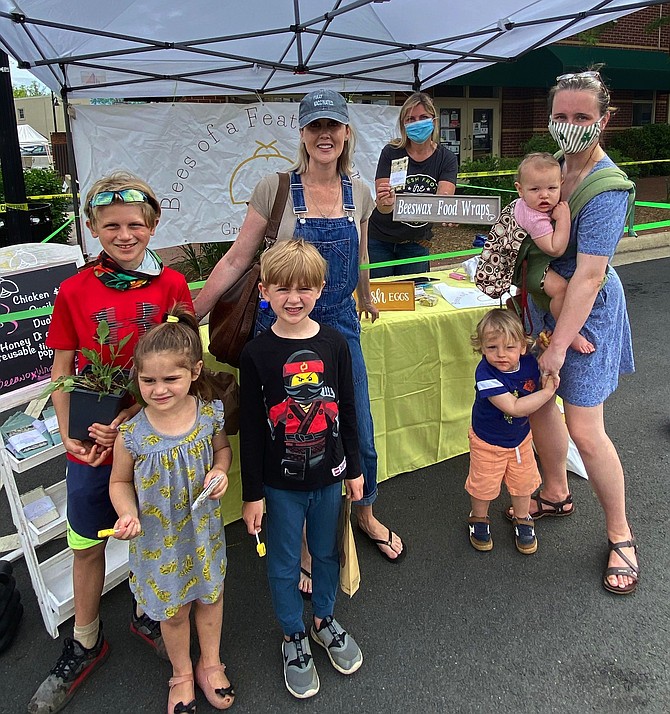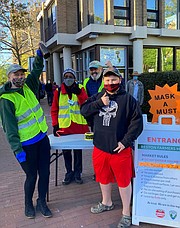 The 2021 Fairfax County Park Authority Reston Farmers Market and Herndon Farmers Market recently opened under COVID-19 guidelines. Both offer a dazzling array of local produce, picked right before market, and goods not seen in grocery stores.
The Reston Market began its season on May 1, with its traditional bell ringing, this year by Fairfax County employee Naturalist Melodie Stehling of Centreville. "It brings me joy to announce another wonderful 2021 season," she said.
Held Saturdays, 8 a.m. to 12 p.m. through Dec. 4 at the Lake Anne Village Center, 1609-A Washington Plaza, Supplemental Nutrition Assistance Program (SNAP) EBT cards are accepted at this location. The Virginia Fresh Match Program matches up to $20 per market visit for free fruits and veggies. Vendor and pre-sale information will be added as the season continues. Farmer Market Manager John Lovaas reported 2,221 patrons attended the market's first day.
The Herndon Farmers Market began its season on April 22. The market is held on Thursdays, 8 a.m. to 12:30 p.m. through Nov. 4, and is located in Old Town Herndon in the 700 Block of Lynn St., by the Red Caboose.
Claire Moriarty of Herndon was at the market on April 29. Moriarty said since her children are home-schooled this year, they had time to stop by the market and visit the stand, Bees of a Feather Farm, owned and operated by vendor Carrie Clark, her sister.
Visit Farmers Markets | Park Authority for more information.