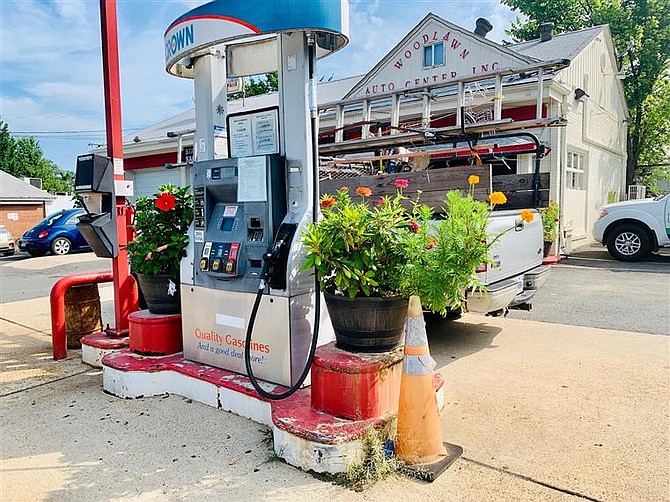 This week, May 3-9, is Small Business Week and Mount Vernon Lee Chamber would like to recognize the contributions of entrepreneurs and small businesses in our community. These businesses give vitality to the community and ensure a robust economy.
Data shows that 94 percent of Fairfax County business establishments have 50 or fewer employees, and that these companies employ more than 200,000 people. The majority of businesses in eastern Fairfax County fall into this category with many local small and family-owned businesses.
A survey conducted by the US Census Bureau during the pandemic last August showed nearly 79 percent of small businesses surveyed had felt a moderate to large negative impact from the pandemic. It would be safe to say that all businesses have had to change how they operate.
According to George Mason University's Center for Regional Analysis, Northern Virginia lost 130,000 jobs during the pandemic with about 70,000 of those now returned. While most of these jobs are in the hospitality and leisure sectors, local businesses still need to fill some positions to be at pre-pandemic staffing.
The small businesses in our community have adapted and emerged from the pandemic in a strong position to continue offering their services and products. Here are three small businesses that were here before the pandemic and that continue to serve the community.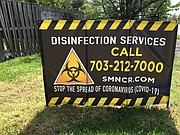 ServiceMaster Restore NCR is owned by Greg and Jane Gandee and the next generation is now stepping into business leadership roles. The Gandees started this business 40 years ago to provide restoration from water damage, fire and mold remediation.
They were at the Pentagon after 9-11 to help with restoration and now provide all these services plus cleaning and disinfecting services to prevent covid for businesses and homes.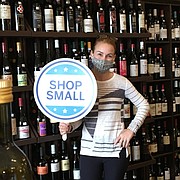 Another business, Unwined in Belle View Shopping Center is owned and operated by Vanessa Moore. This brick-and-mortar retail store showcases quality wine, gourmet foods, gifts and unique accessories.
Vanessa and her staff give individual attention to each customer. You walk in the door and are welcomed and provided with information to make smart wine choices. It's fun just to browse all that the store has to offer, and a visit is much better than any online experience.
Woodlawn Auto Center is another community business that consistently provides quality services. Since 1983, Chris Lambrou and his staff have been providing certified state safety and emissions inspections. They do repairs on both domestic and foreign vehicles, and have 24/7 gas pump service. Without shopping around, you can know that some of the lowest area gas prices are found at Woodlawn Auto.
These are all great businesses and the Chamber's online business directory can help you find other local businesses. You will be delighted with the service and competitive prices they offer. Please visit https://mountvernonleechamber.org/ and learn more about local businesses.