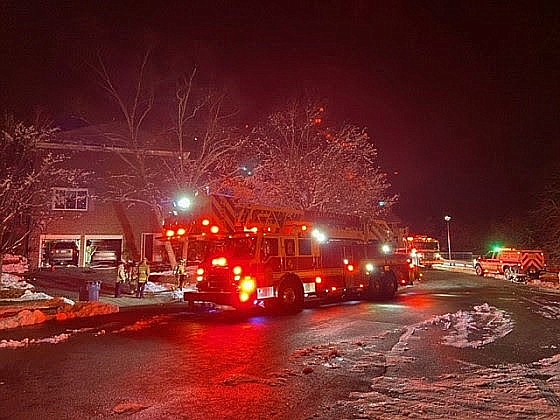 Fire and rescue units from two counties – Fairfax and Prince William – responded last week to a Centreville house fire that began in the basement and displaced the home's occupant. Damages were estimated at approximately $37,500.
The blaze started shortly before 7:33 p.m. on Tuesday, Jan. 4. in the 5600 block of Virginia Chase Drive. The first units arriving at the two-story, single-family home discovered smoke coming from the basement, quickly located the fire there and extinguished it.  
One person was home when the flames broke out. Fire officials say the occupant was using his sauna when he dropped a towel on top of the heating element. After noticing that the towel was on fire and flames were traveling up the walls, he called 911 and evacuated the house. Fire investigators determined that the fire was accidental; smoke alarms sounded after the blaze was discovered.