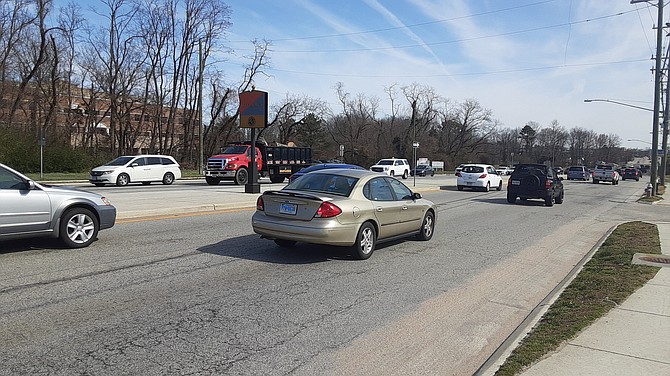 On May 23, the speed limit on Richmond Highway between Jeff Todd Way. Mount Vernon Memorial Highway and the Alexandria City southern limits will be permanently reduced from 45 mph to 35 mph to optimize safety and operations for pedestrians, bicyclists, drivers and transit users, according to the Virginia Department of Transportation and Fairfax County Department of Transportation.
Signs displaying the new 35 mph speed limit will be installed May 23 along the approximately seven-mile stretch of Richmond Highway.
In August 2021, after hearing from communities along the Richmond Highway corridor, VDOT began a study assessing the current 45 mph speed limit, with two public information meetings held in November 2021 and July 2022. The study team formally recommended lowering the speed limit to 35 mph between Jeff Todd Way/Mount Vernon Memorial Highway and the City of Alexandria southern limits due in part to the segment's high crash rate. The team also found that Richmond Highway between Buckman Road/Mount Vernon Highway and the Alexandria City southern border had a higher incidence of pedestrian/bicycle crashes and speed-related crashes compared to other sections of Richmond Highway.