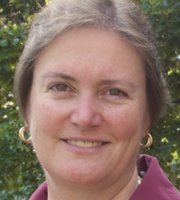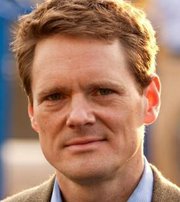 Democratic Caucuses
Thursday, Aug. 2 from 5 p.m. to 9 p.m. at Lyles-Crouch Traditional Academy, 530 South St. Asaph St.

Saturday, Aug. 4 from 10 a.m. to 5 p.m. at Cora Kelly Recreation Center, 25 West Reed Avenue.
This week, Democrats will determine their candidate in a special election blitz campaign that offers little time for voters to learn much about their options. One is a longtime elected official who recently lost a Democratic primary for the Virginia state Senate. He enjoys the endorsement of a host of elected officials. The other is a progressive newcomer who wants to shake things up in conservative Richmond. She has the endorsement of Del. David Englin (D-45), who announced his resignation back in June after acknowledging being unfaithful in his marriage.
"Being endorsed by the guy who has resigned his seat is not exactly the greatest endorsement," said Geoff Skelly, analyst with the University of Virginia Center for Politics. "It's not like Democrats are particularly enamoured with Englin at this point."
Democrats have been buzzing about the potential for a special election since Englin first announced he would not seek a fifth term back in April. By the time he finally announced that he would resign his seat in June, two Democrats had already emerged as rivals. In his written statement formally announcing his resignation at the end of August, Englin launched the campaign with a full-thoated endorsement of civil rights leader Karen Gautney.
"Karen faces and uphill battle and needs your help now," Englin wrote in his farewell address, a fundraising appeal for the Gautney campaign. "I urge everyone who has stood with me over the years as your delegate to stand with Karen Gautney now and do everything you can to ensure she is the Democratic nominee for this seat."
THE CHOICE NOW before voters is a referendum on recent leadership, which will culminate in a Sept. 4 special election. Krupicka has been a strong supporter of the controversial waterfront plan as well as development issues that have caused hours of divisive public hearings at City Hall. Many of those issues were debated last summer, when Krupicka battled then-Del. Adam Ebbin (D-49) and Arlington School Board member Libby Garvey. Ebbin is now in the state Senate, and Garvey is now on the Arlington County Board. Krupicka is also looking for a promotion.
"I need Rob as a partner in Richmond so that together we can take on the radical right-wing agenda that is pulling Virginia backwards," Ebbin wrote in an endorsement issued Wednesday.
Both Democrats are trying to position themselves as a counterbalance to Republicans in Richmond, although the candidates come at it from different angles. Gautney says she will be a progressive force in Richmond who will able to use her experience to achieve results even though Democrats are in a deep minority. Unlike Krupicka, she also uses her status as a political newcomer to present herself as a fresh alternative to the current crop of elected leaders in Nothern Virginia. When asked what the biggest difference between herself and Krupicka, Gautney is blunt.
"I'm not a career politician," she said. "And I've spent my whole life fighting bullies."
IF ELECTED, Krupicka said he would like to focus attention on early childhood education. That's been an ongoing theme of his years in politics over the last decade, although one in four children in Alexandria remain without a quality pre-Kindergarten experience. Krupicka also said he would work to give the Northern Virginia Transportation Commission more revenue authority, reducing the role of the Virginia Department of Transportation. That could mean that the commission would be able to create new taxes, although Krupicka would not endorse any specific proposal.
"That would have to be part of a package," said Krupicka. "I want to move away from VDOT determining our destiny."
On the issues, Krupicka and Gautney share many of the same values. But their priorities are different. If elected, Gautney says she would work against restrictions on abortion providers, encourage state leaders to cooperate with health-care reform efforts and promote increased transparency for citizens to have access to police documents.
"Our default has become withholding information, which is backwards," said Gautney. "The police should operate in the public interest, and the public interest is transparency."