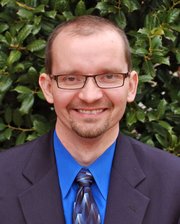 Audio clip
McGhee on Abortion Regulation
McGhee on the Issues
opposes expansion of Medicaid

opposes creation of health-care exhange

supports forced ultrasound for abortions

supports new construction standards for abortion clinics

supports effort to end one-a-week handgun limitation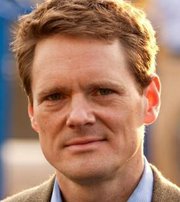 Audio clip
Krupicka on Abortion Regulation
Krupicka on the Issues
supports expansion of Medicaid

supports creation of health-care exchange

opposes forced ultrasound for abortions

opposes new construction standards for abortion clinics

opposes effort to end one-a-week handgun limitation
The summer of 2012 is turning out to be the hottest political season in recent memory, and not just because of the record-breaking temperatures. In less than four weeks, voters in the 45th District of the House of Delegates will select a replacement for Del. David Englin (D-45), who is stepping down at the end of this month after acknowledging being unfaithful in his marriage. The race features Democrat Rob Krupicka against Republican Tim McGhee.
"This is probably going to be one of the lowest turnout elections in a long time," said Kyle Kondik, analyst with the University of Virginia Center for Politics. "But I think it's pretty safe to say this is a safe seat for Democrats, so Krupicka shouldn't have any problems. But who knows?"
Under normal circumstances, the Democratic candidate would easily prevail in true blue Northern Virginia, especially in a district that stretches from south Arlington through eastern Alexandria into southeast Fairfax County. But the dynamics of a special election are different, potentially favoring Republicans if they are able to mobilize their base. Because Democrats tend to show up in large numbers for general elections, Republicans have a better chance at winning in special elections, when turnout is reduced. That's how Republican Mike Lane won a spot on the Arlington County Board and how Republican Joe Murray almost beat Del. Charniele Herring (D-46) when Brian Moran unexpectedly resigned to run for governor.
"This dirty trick will not work," said Karen Gautney, who challenged Krupicka for the Democratic nomination last weekend. "You cannot sneak an election past the voters of the 45th District."
THE SPECIAL ELECTION for the House of Delegates has been in the works for months, ever since Englin appeared before the Alexandria Democratic Committee in April and made an emotional speech announcing he would not seek a fifth term. Almost immediately, Democrats began to speculate that Englin would resign. But the embattled member of the House of Delegates did not announce his resignation until after the June primary, denying voters an opportunity to participate in a full-scale election. Instead, Democrats conducted a caucus and Republicans called a canvass.
"It will be an uphill fight for us," said Tom Fulton, chairman of the Alexandria City Republican Committee. "But we have more of a chance when voters are focused on this race than all the other things that will be competing for attention in November."
In some ways, the special election on Tuesday, Sept. 4 will be a rematch of the last year's state Senate campaign. Krupicka was a candidate in the hotly contested Democratic primary, although he lost to then-Del. Adam Ebbin (D-49). The night of the primary last summer, Krupicka said it would his "last big campaign for a very long time." A long time turned out to be about eight months, when Krupicka saw an opening in the House of Delegates.
"I'm just happy there was no natural disaster today," said Krupicka shortly after last weekend's caucus, referring to the earthquake that happened the day he lost the primary to Ebbin.
EBBIN SCORED a landslide victory against McGhee, taking 65 percent of the vote and winning in all but six of 49 precincts. Now McGhee is back, launching his second campaign in less than a year. But the heat of the last campaign has not yet dissipated, and many Democrats are still angry about comments McGhee made on the campaign trail last year about the relationship between gays and God.
"Some of you are beyond frustrated with God right now," McGhee told the Arlington Gay and Lesbian Alliance in October. "Some of you refuse to believe in him altogether. You've asked the question or perhaps given up asking a long time ago, 'Why? Why would God make me who I am and then tell me that's wrong?'"
When asked about how he would vote on major issues in Richmond, McGhee offers a starkly different set of priorities than Krupicka. McGhee says he would have voted for repealing the one handgun per month limit, for example. He also opposes expanding Medicaid in Virginia as part of the Affordable Health Care Act. And he supports forcing women to have ultrasound procedures before an abortion as well as imposing strict construction standards on abortion clinics.
"Despite what you may hear on the other side on this issue, this industry does have a track record of creating some very dangerous and deadly situations for women," said McGhee. "We need to make sure that as long as we continue to allow this procedure that we provide as much care for those involved."
Krupicka would on the opposite side of many of the major issues facing the General Assembly. He supports the handgun limit and opposes forcing women to undergo ultrasound procedures before receiving an abortion. Unlike McGhee, he supports expanding Medicaid coverage in Virginia as part of the Affordable Care Act. Krupicka also said he would work to give the Northern Virginia Transportation Commission more revenue authority, reducing the role of the Virginia Department of Transportation. That could mean that the commission would be able to create new taxes, although Krupicka would not endorse any specific proposal. On the campaign trail, Krupicka has been a strong opponent of the current Republican House majority.
"I think it is atrocious that we are spending time micromanaging women's health decisions instead of focusing on jobs and how to keep our economy stable," said Krupicka. "This other stuff in terms of the war on women and everything else is completely taking our eye off the ball of what we should actually be doing as elected officials."