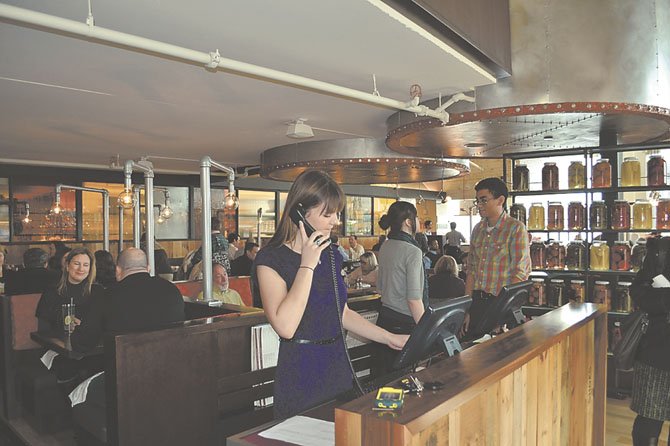 Potomac — Lunch hour at Founding Farmers in Potomac is bustling. Waiters hustle to serve ravenous midday diners. Orders for salads of Belgian endive and spinach sprinkled with blue cheese and balsamic onions roll into the kitchen. Pristine plates piled high with as much local and organic produce as possible roll out.

In fact, it was the eatery's commitment to seasonal, local ingredients that earned it a spot on the list of the 10 healthiest restaurants in America, as compiled by Gourmet, a Conde Nast–owned digital offshoot of the now defunct magazine of the same name.
"It makes each one of us very proud to be recognized for the healthy options on our menu, which is composed of fresh, sustainably sourced and scratch-made items. It is great to be recognized for the healthy options we provide to our guests. It is a testament to what we have always known — you can have healthful foods that are also flavorful foods," said Dan Simons, concept developer and managing partner, Founding Farmers.
The honor, which was announced earlier this month, recognizes restaurants around the country that offer significant healthy eating options. New York, Texas, Utah and Californian were homes to other restaurants that made the list.
"One of the things that I hear from customers is that they like having a conveniently located place for food that is good for them," said Cameron Jensen.
Eric Crozier, who took his wife Nadine to Founding Farmers recently as a birthday surprise, agreed.
"I had heard good things about it, so I wanted to surprise her," he said. "The food was really, really good."