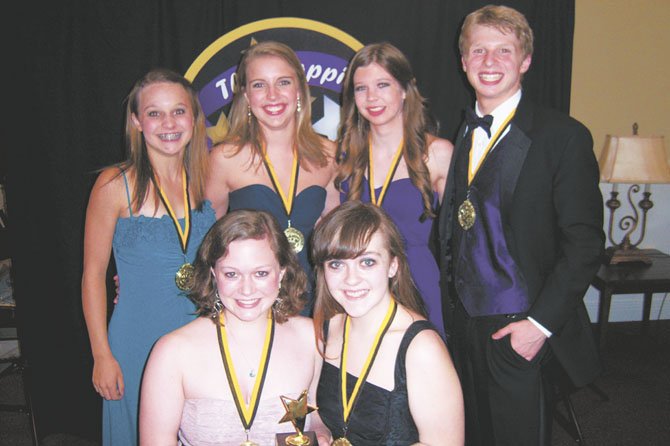 Robinson Secondary School won a Cappie trophy at Sunday night's 13th annual Cappie Awards at The Kennedy Center in Washington, D.C.
Robinson's honor was for Ensemble in a Play for the Mechanicals in its production of Ken Ludwig's "Midsummer/Jersey." Comprising the ensemble were Jamie Green, Molly Johnson, Brandy Skaddan, Carys Meyer, Sarah Marksteiner and Mary Turgeon.
"It's very exciting," said Johnson. "We never expected to win, but hoped to. We're all so close with each other so we could play off each other's energy." And, said Meyer, "Our characters were so big and exaggerated that we could have fun with them, and the audience did, too."
Green said what made their roles so great was that "since we weren't part of the main story, we got to play around with our characters." Added Johnson: "[Playwright] Ken Ludwig gave us a lot of freedom to change things in the show."
Overall, Westfield High won the most Cappies, garnering 10, including Best Musical, for "Crazy for You." The Best Play winner, McLean High, took home five awards, including Lead Actor and Lead Actress in a Play for its production of "A View from the Bridge."