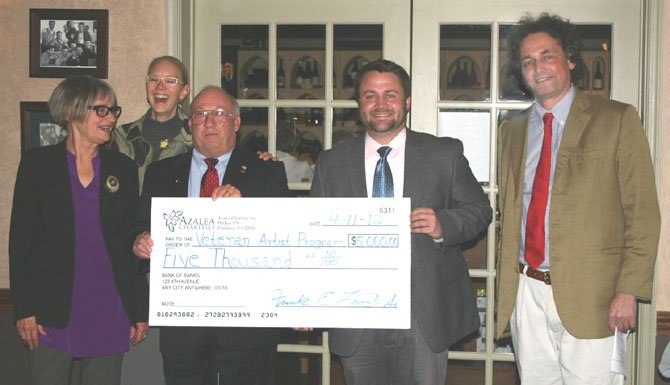 HSH Duke Leopold of Arenberg, CEO of the Arenberg Foundation, joined local supporters of Aid for Wounded Warriors to tour the new Fort Belvoir Community Hospital, the Department of Defense's new, state-of-the-art medical facility. The Duke was joined by representatives from Azalea Charities, the parent organization of Aid for Wounded Warriors, the Quality of Life Foundation, which supports caregiving families of wounded warriors, and Chenega Corporation, who has adopted Azalea Charities as their primary cause, raising over $170,000 since 2006.
Duke d'Arenberg's interest in Aid for Wounded Warriors stems from the liberation by an American lieutenant of his mother and her four sisters and her brother from a Nazi death camp in 1945.
Since 2005, the Duke, along with his European and American friends, has contributed over $130,000 to Azalea Charities' Aid for Wounded Warriors, enabling this Northern Virginia-based non-profit organization to provide national and international support to our wounded heroes and their families from all branches of the military.