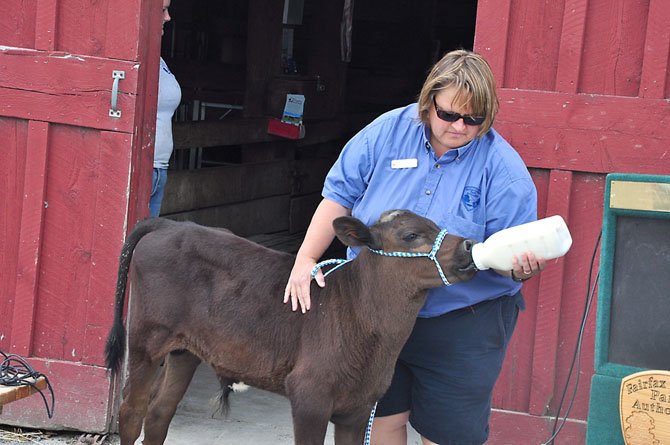 Herndon — Fairfax County Police arrested and charged a 17-year-old Herndon resident Saturday, June 23 for two slashing attacks on and adjacent to Frying Pan Farm Park.
The boy, whose name has not been released, was charged with four felony counts of maiming animals, three misdemeanor counts of cruelty to animals and two counts of unlawful entry.
Police investigators received a tip Friday, June 22 and arrested the boy the following day. ABC7 reported Monday that police also recovered a 22-inch machete during the arrest.
The first attack took place April 26 in a nearby barn, where three horses were slashed. A month later, on May 26, two goats, a chicken and a calf were wounded in a similar manner.
"It literally made me feel sick to my stomach to think of someone approaching these animals, whose primary purpose is to entertain and educate young people, with the specific intent of inflicting ghastly injuries," said Tara Clay of Herndon, who visited the park Monday. "I'm so glad the police and park staff didn't let this go away, and I certainly hope the proper course of justice happens."
The animals were mostly used to people approaching them, and park staff said the animals should return to their normal form as the injuries heal. The calf received stitches because of the attacks, other treatments weren't disclosed.
The Friends of Frying Pan Farm Park, as well as other anonymous donors from around the community, helped raise a $7,500 reward for an arrest and conviction in the case.