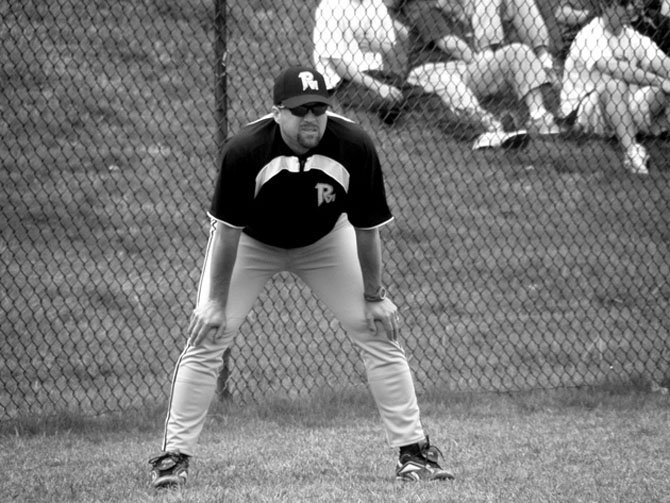 Fairfax — In an emotional address to players and families last Thursday night, March 8 at the Paul VI High baseball team's annual `First Pitch Dinner,' Billy Emerson announced he will step down as the Panthers' head baseball coach at the end of this upcoming spring season.
Emerson, beginning his 10th season as the Panthers' baseball coach, is the longest tenured baseball coach in the Washington Catholic Athletic Conference (WCAC). He will continue his duties as the Paul VI High Athletic Director.
Jeff Nolan, Emerson's longtime assistant and current associate head coach, will be the Panthers' next head coach following the 2012 season.
Emerson, who also serves as an associate scout for the Detroit Tigers, indicated he may return to coaching at some point.
"I've dedicated a good part of my life to coaching," said Emerson. "I have new challenges as the A.D., I'm working on a Master's degree and most importantly I will get to spend more quality time with my family. It's time to step away, but I wouldn't say I'm out of coaching forever."

Emerson has coached at the high school and collegiate levels for nearly 20 years. As a high school head coach he holds a career record of 217-114 (196-75 in 9 seasons at PVI) and is the winningest coach in PVI history. He has been named Coach of the Year on eight occasions, including honors from the WCAC and the Virginia independent Schools Athletic Association (VISAA). He was also a finalist for `Baseball America' National High School Coach of the Year in 2008.
Paul VI has won two WCAC Championships and three VISAA State Championships under Emerson's direction, along with multiple regular season titles, invitational tournament crowns and national rankings. The Paul VI baseball program has sent more than 50 players to college baseball over the last nine years, a mark rarely matched in the Mid Atlantic Region.
While doubling as a manager in the Clark C. Griffith Collegiate Summer Baseball League from 2006-2009, Emerson has coached a total of 315 games (high school and collegiate combined) with a record of 226-89. He was the only baseball coach in America to guide a nationally ranked high school team and a nationally ranked collegiate team in the same years (2008, 2009).
"I will miss the camaraderie, competition and the opportunity to coach so many great players," said Emerson, who during his earlier days as a high school baseball coach once led T.C. Williams to the Northern Region semifinals – the furthest the Titans have ever gone. "As the Athletic Director I will still have a hand in supporting Paul VI student athletes in advancing to college baseball. I will continue to work tirelessly behind the scenes to support all of our coaches and student athletes."

Nolan has coached both high school and college players for the last 25 years. He has coached at Paul VI during Emerson's entire tenure at the school and has helped Emerson establish the program as a perennial local and national power. Nolan was named Mid Atlantic Assistant Coach of the Year in 2009 by the National High School Baseball Coaches Association.
"The program won't miss a beat with Jeff in charge," said Emerson. "It can only get better. Jeff Nolan is the kind of coach who gets the most out of his players and the kind of man you want your child to learn from. As our pitching coach, he made more of our guys into All-Conference and college pitchers than anyone. Jeff has been essential to building this program."