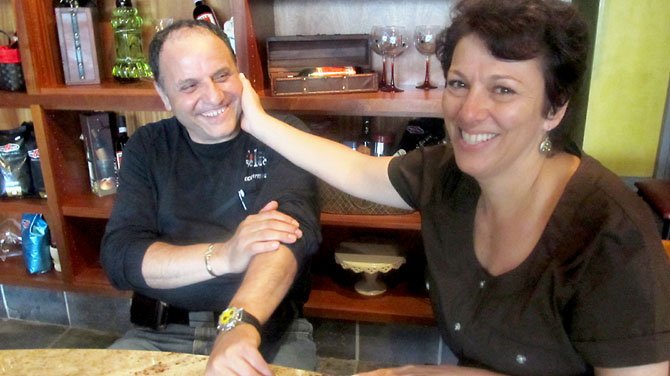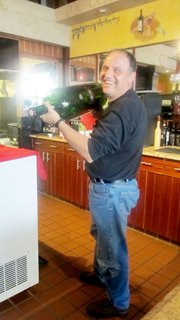 When Guiseppe "Joe" Ricciardi and his wife Sharon were dating, they loved going to restaurants that served good wine and small plates of food.
"They call them 'cicchetti,'" said Joe Ricciardi, who came to the United States from Italy when he was 14-years-old. "They're like tapas, and they're typically served in cicchetti bars in Venice, Italy."
"We were young, and we didn't have a lot of money," Sharon Ricciardi said, "so we enjoyed going to wine and cheese places that were comfortable, a place where you could talk and eat."
Although Joe Ricciardi established himself as a successful chef and businessman when he opened Dolce Vita in the City of Fairfax in 1995, he said he always wanted to re-create the casual, intimate feeling of the cicchetti bars in Italy.
This year, he got his wish. He opened Dolce Veloce Cicchetti Wine Bar next door to the popular Dolce Vita. The new wine bar stocks more than 300 wines (40 by the glass), and serves an assortment of cicchetti, such as crisp Sicilian rice balls, Panini, fried zucchini, crab cakes, small pizzas, plates of olives, cured meats and Italian cheeses. He often uses herbs he grows outside his restaurant to flavor his dishes.
"He loves making people happy with good food and good wine," Sharon Ricciardi said. "He treats everyone like family, and he probably knows about 80 percent of the people who come to the restaurant."
Joe Ricciardi said guests can enjoy wine tastings and cicchetti at the new wine bar, which features a modern, elegant dining room, or they can enjoy pre-dinner drinks if there's a wait at Dolce Vita.
Wine aficionados can also join the Dolce Veloce Wine Club. Club members receive free wine tastings of monthly features wines, invitations to wine events, monthly newsletters and more.
"The thing I love about being a chef is the creativity you can express, putting things together to create a wonderful dish, and making people happy," Joe Ricciardi said. "There's nothing better than that."
Dolce Veloce is located at 10826 Fairfax Boulevard in Fairfax. For more information about the wine bar or Dolce Vita, call 703-385-1226 or go to www.dolceveloce.com.