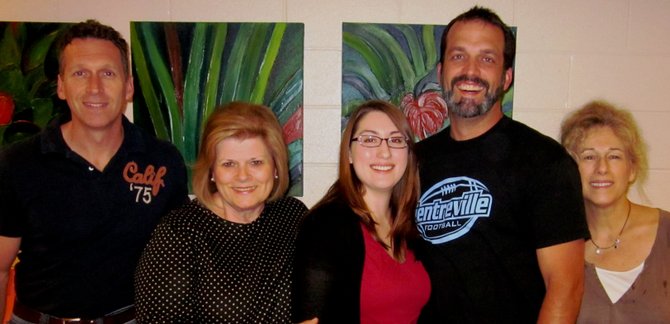 Centreville High art teachers will display their works as Artists of the Month at La Bella Luce in the Town of Clifton. The shop is at 7137 Main St., and their show is titled, "Gli Insegnanti d'arte" (Italian for "the art teachers").
A reception will be held Wednesday, May 23, from 4-6 p.m., and the public is invited to come and meet the artists, Allison Dreon, Troy Hayes, Kris Killinger, Rory Marcaccio Schaffer and Pam Young.
Their work will be on display there through June. Store hours are Wednesday-Friday, 11 a.m.-5 p.m.; Saturday, noon-6 p.m.; Sunday, noon-4 p.m.; and by appointment.