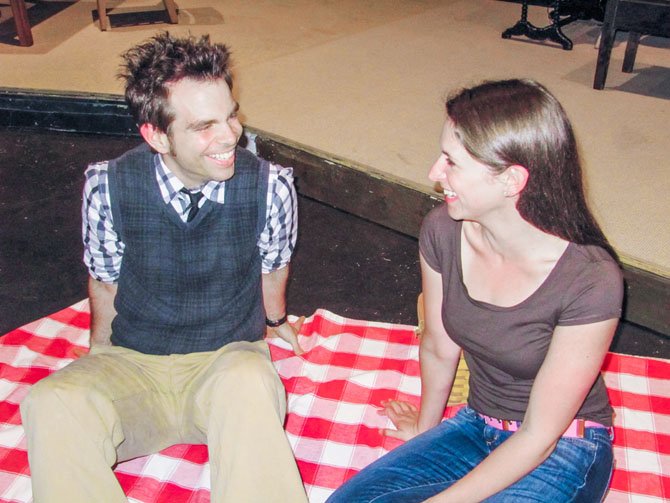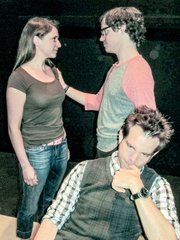 "I wanted to give audiences a timeless classic play; one that touches on many different issues," said the award-winning Gloria DuGan, director of "Flowers for Algernon," the next Elden Street Players production. "This play deals with important moral and ethical matters, including how life can be both beautiful and painful."
"The play raises a major question for all of us, just because we can do something, is it for the best to do it?" said DuGan.
"Flowers for Algernon" is based upon a short story and an award winning 1966 science fiction book by Daniel Keyes, adapted by David Rogers into a play. It is the story of Charlie Gordon, a grown man who is developmentally disabled. He is chosen for experimental surgery that is expected to lead to a dramatic increase in his IQ; or so the researchers think.
After the operation Charlie does gain new intellectual and emotional capacities. And then he discovers that all his gains may only be temporary. What will a regression mean to Charlie? How will he cope? How will the changes impact those in Charlie's life?
Matt Baughman plays Charlie. In his reactions to reading the script to find the authentic way to prepare himself for his role, Baughman "remembered his days as a volunteer when he was younger" working with the developmentally disabled. He used his own memory to build his Charlie character. He wanted the audience to come to understand "all the challenges, and all the tics" of his character. He wanted to show an audience "the bewilderment of his character."
Where and When
Elden Street Players, Industrial Strength Theater, 269 Sunset Park Drive in Herndon. Performances June 8- 30. Friday-Saturday at 8 p.m., Sunday, June 17 at 3 p.m., Sunday, June 24 at 7 p.m. and Thursday, June 28 at 8 p.m. Tickets: $20. Call 703-481-5930 or visit http://www.eldens...">www.eldenstreetpl...
Lauren Kiesling plays Alice Kinnian, a woman who cares very deeply for Charlie. Kiesling described the arc of the play as one that "shows not only how Charlie is affected as he changes after the surgery, but how Charlie's changes affect all those surrounding him, whether they know him professionally or personally. Everyone has to adapt to Charlie as he goes through everything even his decline."
"This play is like a classic Greek tale," said Steve Custer, playing one of the medical researchers involved with the experiment. "It is about the rise and fall over time of a human being. It is an ultimately tragic tale with deep meaning that will genuinely affect the audience."
For those unfamiliar with "Flowers for Algernon," the title refers to a mouse named Algernon that first undergoes the experimental surgery with unforeseen consequences.