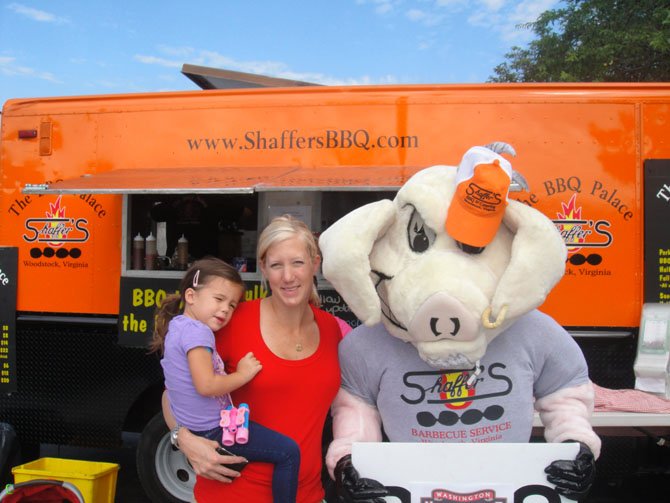 Arlington — Big flavor and a 60-year-old family recipe are sure to satisfy BBQ fans at Shaffer's BBQ Palace, a community-based food truck service in the heart of Columbia Pike.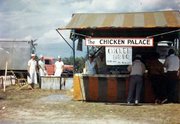 Located in the parking lot of the Arlington Presbyterian Church and available at the Columbia Pike Farmer's Market, the BBQ Palace continues a long tradition of community involvement surrounding good eats. "Historically BBQ has been centered at churches, people talk and hear what's going on," said Matt Shaffer, owner. "BBQ is all about community."
After a stint in the navy as a helicopter pilot, Shaffer decided to embrace his calling as a BBQ master. In March 2012, Matt Shaffer and his wife Julie embraced the popularity of food trucks and established one of their own.
"BBQ is about community." — Matt Shaffer, owner of Shaffer's BBQ Palace
The secret to the Shaffers' successful BBQ venture has been the quality of a BBQ recipe fine tuned through 60 years of family involvement in the business. In 1952 Matt Shaffer's grandfather John D. Shaffer established the Chicken Palace in the Shenandoah Valley. The venture proved successful, and in the 1970s Matt Shaffer's father George Shaffer took the helm and expanded the family BBQ throughout the region. According to Matt Shaffer, the family business operated by his father continues to feed 2,500 people in the Valley.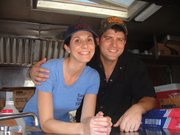 When Matt Shaffer moved to Arlington he decided the area did not have many quality BBQ establishments, and combined the popularity of food trucks to create his own. "I thought one day in my life I would own a BBQ stop, I knew that was his ultimate dream," said Julie Shaffer, Matt's wife and business partner. "It's been so much fun."
On any given day Matt Shaffer smokes 60 lbs of pork, chicken, beef and tenderloin, as well as 24 racks of ribs. By closing time at 2 p.m. on Saturday and Sunday the complete assortment of BBQ will be consumed. The BBQ sauces are original works, some dating back to the 1950s, and all have big taste that complements the red wood smoked flavor.
Although the Shaffers' BBQ Palace food truck is a relative new kid on the block, his recipe has spread by word of mouth throughout the community. "We're huge BBQ fans," said Meghan Latcovich, an Arlington resident and BBQ enthusiast. "We've gone to lots of places but this is just the best."
Details
Shaffer's BBQ Palace is a food truck located at 3507 Columbia Pike, open Saturdays from 10:30 a.m. to 2 p.m., and Sundays at the Columbia Pike Farmer's Market from 9 a.m. to 1 p.m. Food truck service continues to the end of November, and offers smoked turkey specials for Thanksgiving. Visit shaffersbbq.com.