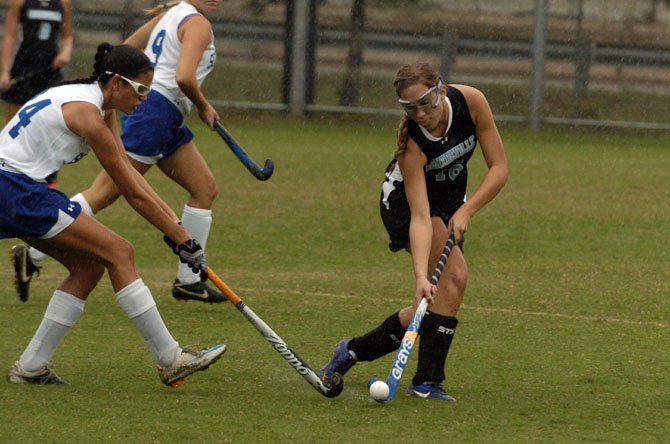 After scoring just five goals in 13 regular season games last year, the Centreville field hockey team is off to a much better start in 2012.
The Wildcats competed in the "Under the Lights" tournament Aug. 24-25 at Lee High School in Springfield. In its first three contests, Centreville defeated Lee, 6-0, Falls Church, 6-0, and South Lakes, 2-1.
"I think we've played strong," second-year Centreville head coach Demby Banbury said. "I think we're coming together as a team. We still have a lot to work on. … We're getting the ball in the cage, which last year was a huge issue for us."
Against South Lakes, junior midfielder Devin Kelly scored the Wildcats' first goal and senior forward Lindsay Egbers scored the game winner.
Banbury stressed the importance of working as a team, but said goalkeepers Megan Kruse (senior) and Ashley Winkler (junior), junior midfielder Katherine Zempolich, junior forward Kasey Martino and Egbers will be key players for the Wildcats.
Centreville will host Thomas Jefferson at 4 p.m. on Thursday, Aug. 30. The Wildcats will begin Concorde District play on Sept. 13 at home against Chantilly.
— Jon Roetman