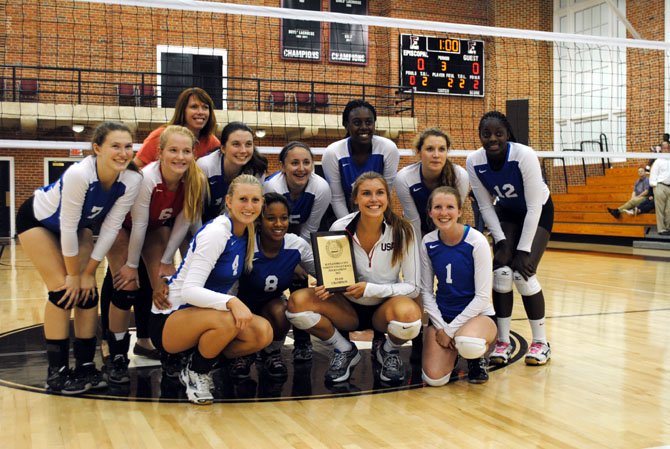 After thumping Wakefield, 73-0, in its season opener, the T.C. Williams football team allowed a combined 95 points in losses to Westfield (55-28) and Robinson (40-21).
The Titans opened Patriot District play on Sept. 22 with a chance for a fresh start against South County. But it was more of the same for T.C. Williams, which allowed the Stallions to set a single-game school record for points during a 60-28 South County victory at Parker-Gray Stadium.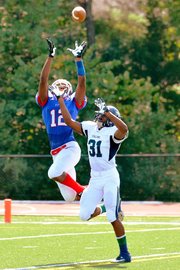 The 60 points were the most TC has allowed since giving up 62 against West Potomac in the 2006 regular season finale.
TC trailed South County, 28-14, with 11 seconds remaining in the first half when the Titans called timeout facing fourth-and-four on their own 38-yard line. TC threw a swing pass in the left flat that was intercepted by South County linebacker and Vanderbilt commit Oren Burks, who returned it 30 yards for a touchdown, giving the Stallions a three-score cushion at halftime.
TC pulled within 10 when Malik Carney's 43-yard touchdown run cut South County's lead to 38-28 with 4:55 remaining in the third, but the Stallions scored the game's final 22 points.
Defensively, Carney, a linebacker, led the Titans with 18 tackles, including 12 of the solo variety. Ed Kargbo had 14 tackles, Lamont Whiteside and Dorian Chandler-Hall each had 11 tackles and Kevin Perry had 10.
Kyreem Walton recorded a sack and Philip Tyler had an interception.
Offensively, quarterback Alec Grosser completed 14 of 34 passes for 231 yards, two touchdowns and an interception.
Landon Moss caught seven passes for 90 yards and a touchdown. In four games, the senior has 23 receptions for 304 yards and seven touchdowns.
Julius Cooper had two catches for 73 yards against South County, including a 53-yard touchdown.
Starting running back Dealo Robertson carried 16 times for 75 yards and a touchdown. Unfortunately for the Titans, Robertson suffered a broken rib and will miss significant time, possibly the season, according to his Twitter account.
TC (1-3, 0-1) will travel to face Lake Braddock (2-2, 2-0) at 7:30 p.m. on Friday, Sept. 28.
— Jon Roetman
SSSAS Football Remains Undefeated
The St. Stephen's & St. Agnes football team defeated Potomac School, 26-7, on Sept. 22, improving its record to 4-0.
Senior running back Darius Manora led the Saints with 25 carries for 138 yards. He has 571 yards in four games.
Sophomore quarterback Ish Seisay completed 15 of 18 passes for 185 yards, one touchdown and one interception.
The Saints will host Paul VI for homecoming at 2 p.m. on Saturday, Sept. 29.
Episcopal Football Beats Ireton
The Episcopal football team defeated Bishop Ireton, 28-20, on Sept. 22.
Episcopal improved to 2-1 and will travel to face Collegiate at 1:30 p.m. on Saturday, Sept. 29. Bishop Ireton fell to 0-4 and will host St. Mary's Ryken at 2 p.m. on Saturday.