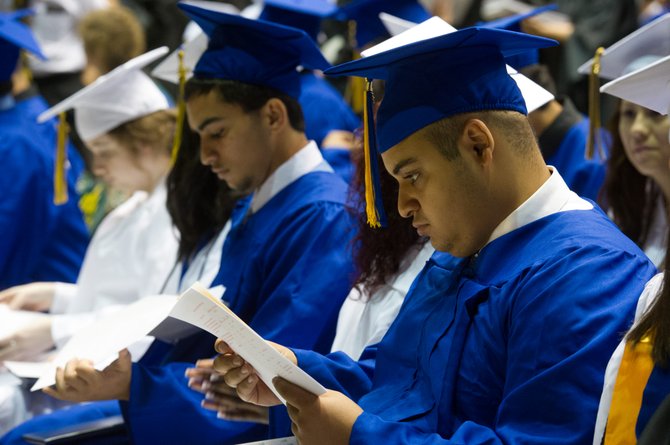 On Thursday, June 13, 661 Robinson High School seniors received their diplomas at the 2013 Commencement Ceremony held at the Patriot Center.
Photo Gallery
Robinson Graduates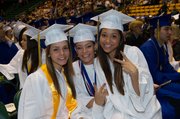 Click Photo for Flash
Not only notable for its size, the graduates received over $4 million in scholarship money for their continuing education. As student speaker Ellie Borkowski remarked in her comments, the class is "ready to take on any challenge; ready to take on the world." The commencement address was given by recently retired Robinson Principal Daniel Meyers, who gave graduates five tips to achieve success:
Don't take your mother's love for granted;

Bloom where you are planted and excel wherever you go;

Don't expect your freshman year in college to be like your senior year in high school;

When you choose your life's work, do something you love;

When you get "that job," make yourself indispensable by being highly productive and low maintenance.