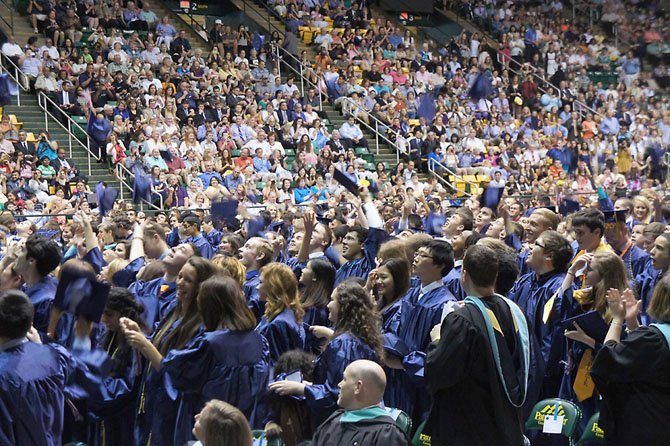 Photo Gallery
WSHS Spartans Graduate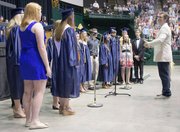 Click Photo for Flash
West Springfield's Class of 2013 graduated at the Patriot Center on Friday, June 14, in front of a packed crowd of families, friends and teachers, receiving inspirational words for the future, as well as bittersweet, nostalgic memories from the past. Principal Mark Greenfelder, a fellow Spartan himself, began the graduation with words of wisdom from his favorite book "The Element," explaining to students that in order to be happy and successful, they needed to find the intersection between what they were passionate about and what they were good at.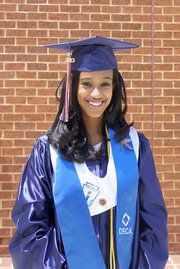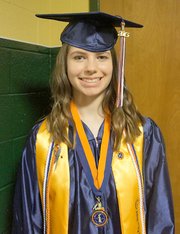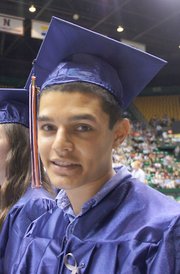 Assistant Principal Becky Brandt called the class an "inspirational group of young people" and offered advice to not "let others limit you … be the best you possible."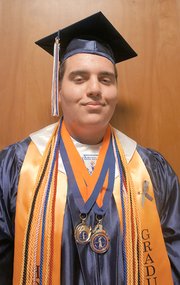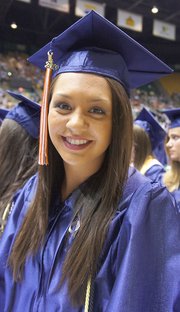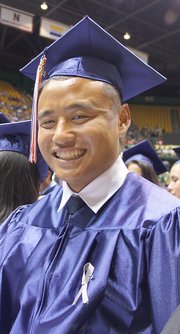 Anna Goodwin was chosen by her classmates to speak during the Honor Graduate Address, and did not disappoint: She thanked West Springfield teachers and administration and said that "high school is not the end" and that she hopes her class changes the world.
Goodwin proclaimed fellow 2013 classmate, Jordan Trunfio, as a "true Spartan warrior" and a role model of bravery and virtue to everyone in her class. Trunfio lost a battle with cancer and passed away earlier this month, but not before he was able to graduate early during a small ceremony. Before the diplomas were handed out, Jordan's memory and accomplishment were recognized by the Class of 2013 along with teachers and families with a tearful and joyous standing ovation.
Dr. Cleve Francis, a cardiologist and once country music singer who toured internationally, gave a motivational speech encouraging students to self-actualize and figure out what moral character and concrete changes they will bring to the world.
Class of 2013 President Olivia Adubofour kept her words short and sweet, but very powerful: "Success is not final and failure is not fatal." She left her class with wonderful words to live by as their caps flew in the air, and the newly graduated citizens of West Springfield High School celebrated with pictures, balloons and many hugs as they walked into a new chapter of their lives.