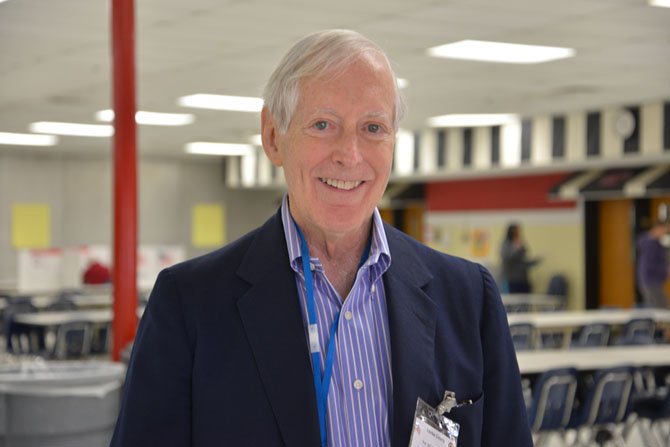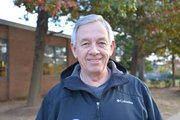 Herndon — Chilly temperatures didn't stop Nikki Malabressi from walking about a half mile to her polling place at Herndon High School (HHS). "It's a privilege to vote. I don't understand the people who don't vote and then complain about everything and everyone and how the country is going all wrong. Where were you on Election Day? That's what I want to know." Malabressi looked around at the nearly empty parking lot and the quiet school hallway leading to the voting booths set up in the school cafeteria. "Where is everybody?"
Frank Bloodworth is hoping the relative quiet around HHS doesn't mean low voter turnout, either. "We need a good turnout. There's a lot at stake here, for us in Virginia, but I think as part of the whole country, too."
Bloodworth echoed the sentiments of a number of people keeping a close eye on the governor's race in Virginia. Considered a key swing state, pundits and political powers-that-be are all keenly interested in how Virginia votes, believing that over the last decade the Commonwealth has best reflected the nation's changing demographics and overall political attitude, citing that the state's popular vote precisely matched the national popular vote numbers in the last two presidential elections.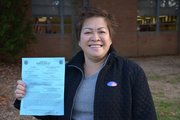 Another reason they're watching the Virginia results? Many analysts see the contest between Republican Attorney General Ken Cuccinelli and his opponent, Former Democratic Party Chairman Terry McAuliffe as critical toward gauging the 'values temperament' of the voting public. Cuccinelli hails from the conservative wing of his Party and has promoted being the first Attorney General to fight against the Affordable HealthCare Act. McAuliffe has run numerous campaign ads attacking Cuccinelli on his stands against abortion and legislation that he supported that many see as limiting women's rights. Political strategists believe that whoever takes the governor's mansion will be sending a message on what the American voter is really interested in. Those already plotting the 2016 Presidential runs are particularly interested to see if swing-state Virginia ends up with a Democratic Governor, Lt. Governor and Attorney General to work alongside their two Democratic Senators, Mark Warner and Tim Kaine.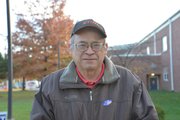 Inside the school, first time Chief Election Officer Thomas L. Cranmer, thought the numbers for Precinct 327 were looking a bit disappointing, but holding steady with 267 votes (out of about 3008 registered voters in the precinct) counted by 8:15 am. "A.ll is going well," said Cranmer. "There haven't been any adjustments to the precinct boundaries this year, so that helps, and the Board of Elections does a great job sending out voter registration cards and information well before Election Day." Cranmer, who is an artist and a photographer and involved in the online Fairfax Free Citizen news, among other activities, joked that "even an artist can perform a public service," having graduated to the Chief Election Officer after several years as a poll volunteer.
Just a few miles away at Herndon Middle School, the same steady flow of voters was reported. Eduardo Nunez was proud to be voting in his second election, having become a US citizen just last year, "But in time to vote for the President," he said. "And now I am voting for our governor and for the others who will represent us." Nunez expressed his wish that those elected today "think of the people who voted for them. To shut down the government for any reason is wrong. I hope we don't have anymore of that in Washington, and that our people here help keep us out of that kind of trouble," he added.
Neither polling venue reported any problems or mechanical glitches as of 9:00am, which was cause for plenty of sighs of relief. Several polls experienced technical malfunctions during the presidential election last year, like the voting machines in use at Frying Pan Park, "So far, so good," was the common theme at the area polls. "Hope we can say that about all the officials we elect today and the government they give us," said Keith Manheim, overhearing the report from the precinct official after voting at Herndon Middle School.